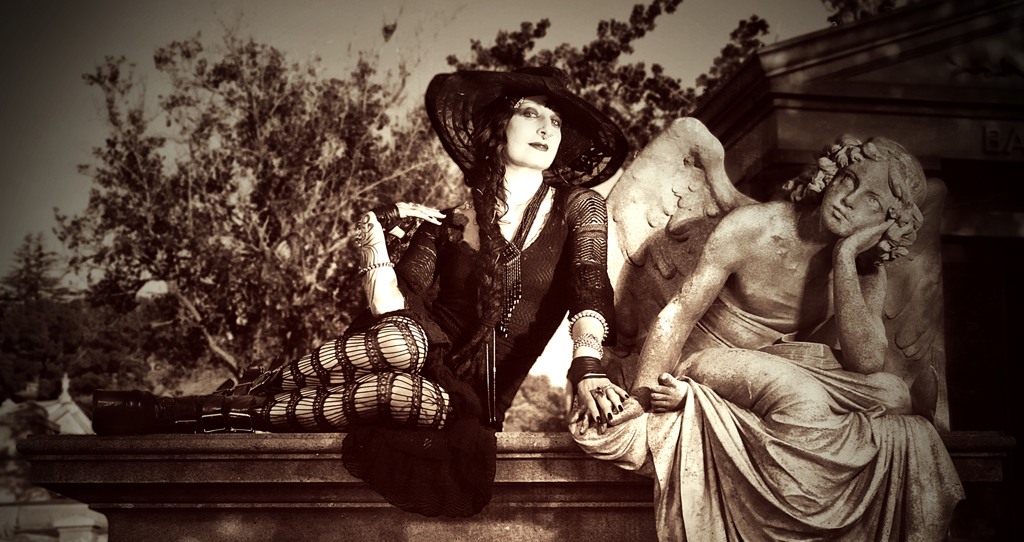 Get your body moving and feeling amazing while feeling calm and nourished using mind-body connection and mindfulness techniques. Mindfulness will be our guide through our practice of meditation, moving meditation, feel good stretching and conditioning exercises, ending with juicy fusion explorations that anyone can do.
Join Ariellah in a class that offers much self-care, grounding, and tuning inwards to your body and mind using mind-body awareness exercises (mindfulness and meditations).
This workshop is excellent for anyone who wants to get their body moving in ways that make them feel good from the inside out and leaves them feeling alive, wonderful and awake in their body, translating to a more compassionate and grounded approach to life.
Come out of this workshop feeling calm, reinvigorated, accomplished and nourished in every part of your being! All set to the backdrop of dark ambient and gothique sounds.
Date: Saturday oct 14
Time: 11.00-13.00
Venue: Umeå Folkets Hus
Teacher: Ariellah
Level: No advanced background required, all are welcome!
Price: 500 SEK
Payment options:
Cash on location
Swish: 123 374 75 24 (KF Kretsen)
Other: Limited amount of participants. Participant reservation: send a mail to dans@subkulturer.se with your full name and phone number.
************************
"Dark Mindful Movement" med Ariellah
Låt kroppen röra sig och låt lugnet infinna sig i övningar för kontakt mellan kropp och själ. Med kroppsmedvetenhetsövningar som metod kommer Ariellah guida deltagarna genom övningar i meditation, rörlig meditation, mjuk stretching och konditioneringsövningar och det hela avslutas med utforskning av fusiondansröelser som alla kan göra.
Ariellah erbjuder en workshop med fokus på egenvård och att kunna lyssna inåt till kroppen och själen med hjälp av kroppsmedvetenhetsövningar (mindfulness och meditation). Denna workshop är utmärkt för alla som vill kunna få sin kropp att röra sig på sätt som får dem att må bra inifrån och ut, få ny energi till kroppen och en mer empatisk och grundad inställning till livet. Känn dig lugn, återupplivad, fulländad och närd i varje del av din varelse! Allt tlll mörka gotiska ljudlandskap.
Dag: Lördag 14 oktober
Tid: 11.00-13.00
Plats: Umeå Folkets Hus
Workshopledare: Ariellah
Ingen tidigare erfarenhet krävs. Alla är välkomna!

Kostnad: 500 SEK
Betalning:
Kontant på plats (jämna pengar)
Swish: 123 374 75 24 (KF Kretsen)

Övrigt: Begränsat antal medverkande. För att reservera en plats, skicka ett mail till dans@subkulturer.se med ditt namn och telefonnr. Anmälan är bindande.