UMA OBSCURA RETURNS!
Uma Obscura returns to full scale in 2022, after two and a half years of waiting! The festival dates are November 18-19. Read all about the program here!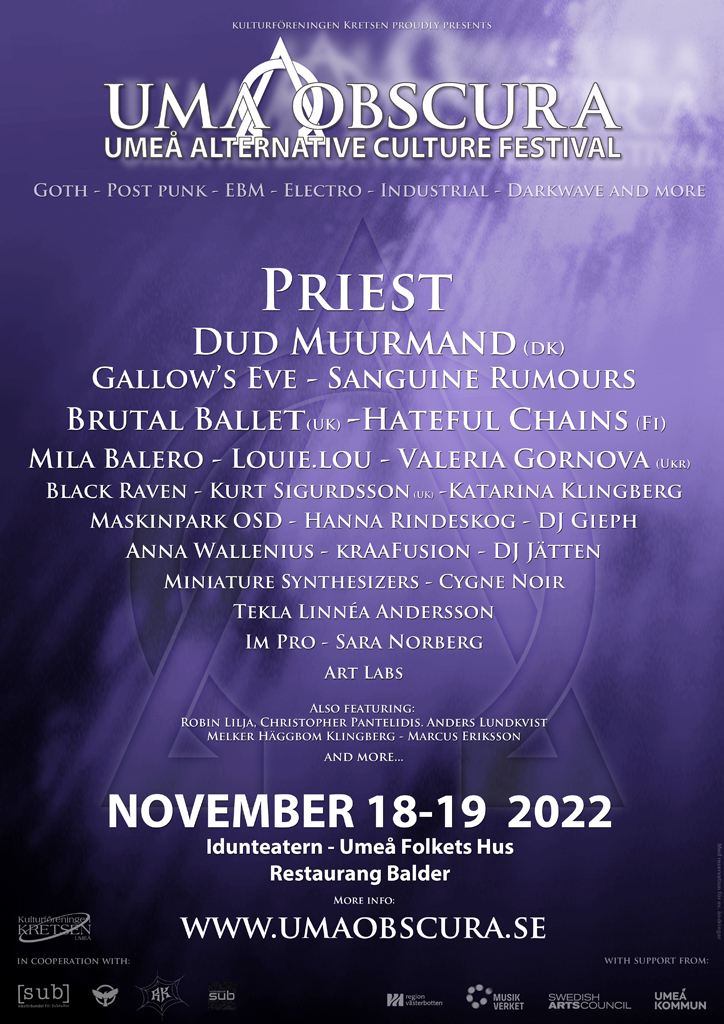 _________________________
OBSCURA LIGHT 2021 – ALSO ON YOUTUBE!
On October 16th 2021 we delivered Obscura Light, featuring a variety of high class alternative music and art. You can find the concerts from Obscura Light on Youtube!
Here is the playlist to the KF Kretsen channel:
https://www.youtube.com/playlist?list=PLZwgQCI8J5as93yoKca8E1RRnCSTSft7E
________________________
ABOUT UMA OBSCURA 2020 AND 2022
As you all know, Uma Obscura 2020 had to be post-poned. Unfortunately we are not able to reproduce the same edition but we will do our best to try to welcome back as many of the artists as possible during 2022 or coming years.
If you bought a ticket to Uma Obscura 2020 it is still valid 2022, or you may contact us for a full refund before november 18 2022.
Also, follow us at:
https://www.facebook.com/UmaObscura/