OBSCURA LIGHT 2021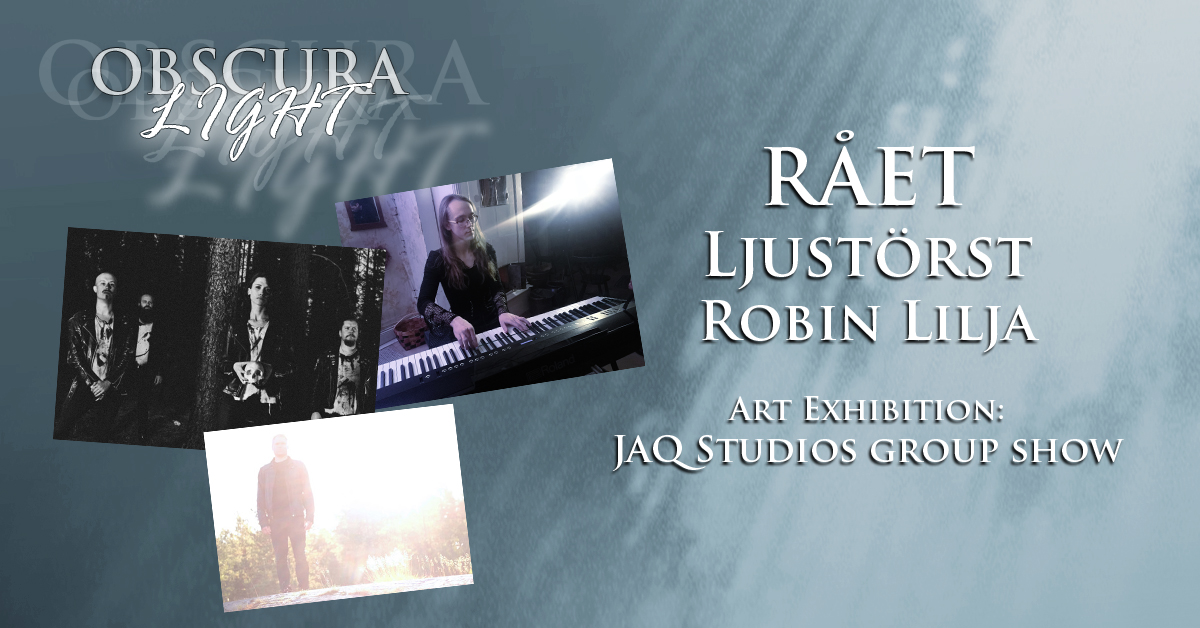 As you all know, Uma Obscura 2020 had to be post-poned and hopefully the festival will return in 2022 in it's full glory. Still, we will keep giving you the Uma Obscura experience in 2021!
On October 16 we are proud to present Obscura Light, featuring a variety of high class alternative music and art. There will be live performances by: Rået, Ljustörst and Robin Lilja. Also, there will be an art exhibition by JAQ Studios!
We are happy to finally be able to welcome a live audience to Idun theatre in Umeå.
________________________
ADDITIONAL INFORMATION ABOUT UMA OBSCURA 2020
Tickets for 2020 will be valid when the festival returns – hopefully in 2022.
Also, follow us at:
https://www.facebook.com/UmaObscura/