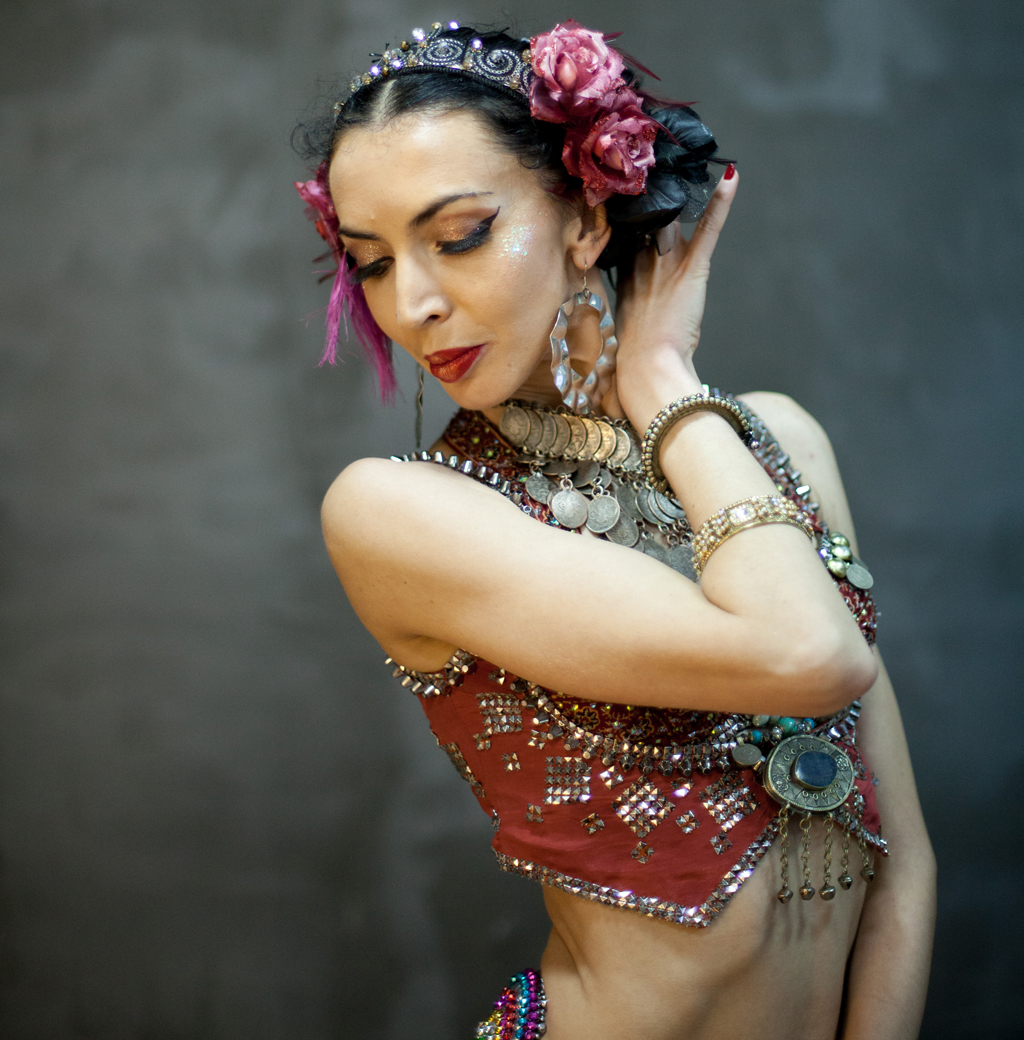 Mila Balero (Ludmila Chechelnytska) comes from Ukraine. She is a dancer and teacher in choreography and yoga. She has been dancing all her life, profession ally as a teacher of folk dances. She has also studied classical and modern choreography.
At the age of 30, she wanted to combine all her knowledge in one dance style and choose tribal fusion. She found a great teacher, Kira Lebedeva, and over time began to teach tribal and yoga in her studio " Tribal space Lviv" She like to study different dance styles, combine them and share knowledge with her students.
She likes to visualise and express diffent images through her dance. Now when there is a war in Ukraine, her dance family is suffering, but dancing, no matter what. She is a part of the Ukrainian dance family and she dances to express that. It is a great honor for her to represent her country at this festival and she is dancing on behalf of all Ukrainian tribal dance sisters.
_______________________________
Mila Balero (Ludmila Chechelnytska) är dansare och lärare i koreografi och yoga och kommer från Ukraina. Hon har dansat hela sitt liv, till yrket som lärare i folkdans, men har också studerat klassisk och modern koreografi. Vid 30 års ålder ville hon kombinera all sin kunskap i en dansstil och valde tribal fusion. Hon fann en bra lärare, Kira Lebedeva, och började med tiden att undervisa tribal och yoga i sin studio " Tribal space Lviv".
Hon gillar att studera olika dansstilar, kombinera dem och dela kunskap med sina elever. I dansen gillar hon att uttrycka olika bilder (hon ger dem alltid namn). Nu när det är krig i Ukraina lider hennes dansfamilj, men de fortsätter dansa oavsett den svåra situationen. Hon känner sig som en del av den ukrainska dansfamiljen och hon vill berätta om det i sin dans. Det är en
stor ära för henne att representera sitt land på den här festivalen och dansa å alla ukrainska tribaldanssystras vägnar.