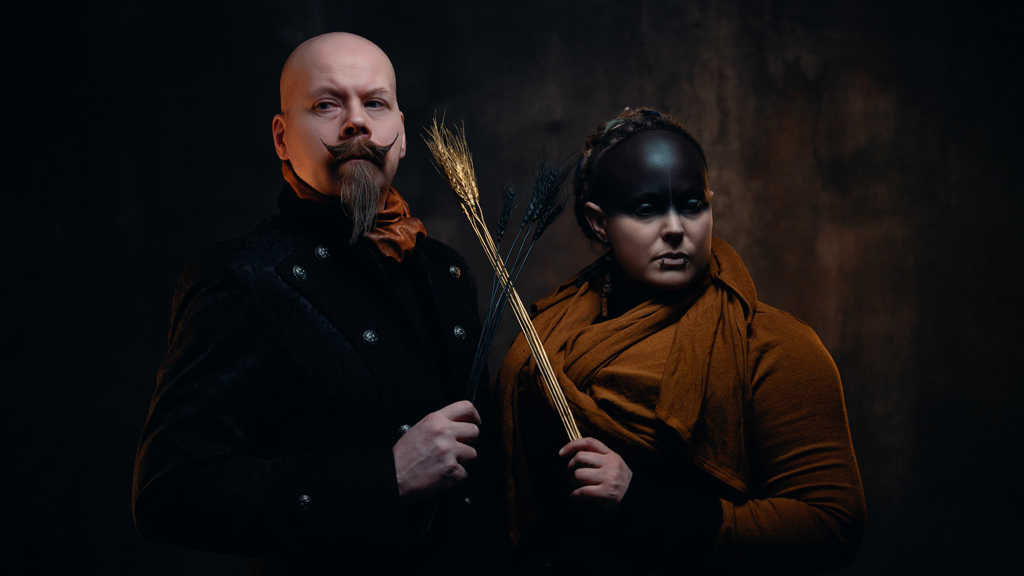 Chaos Research return to Uma Obscura! They are a cinematic darkwave duo from Finland that combines folklore and tradition with modern sounds. Witchcraft, magic and mythology are the main song themes. The band's latest work, "The Wheel of the Year" song cycle combines all these with both electronic and ancient musical elements.
The Wheel of the Year is the new body of work from Chaos Research, consisting of 8 songs, all themed according to traditional pagan holidays. The songs are released one by one on digital platforms on their respective holidays during 2022 and 2023. Each song release is accompanied with a lyric video.
*************
Chaos Research återvänder till Uma Obscura med nytt material i bagaget! "The Wheel of the Year" är en serie av låtar som släpps en och en, men som tillsammans formar en helhet med utgångspunkt i traditionell folktro. Chaos Researchs musik blandar elektroniska såväl som mer akustiskt baserade och klassiska ljud och musikaliskt rör de sig inom darkwave-området med inslag och tematiken rymmer folktro, magi, myt och häxkonster.