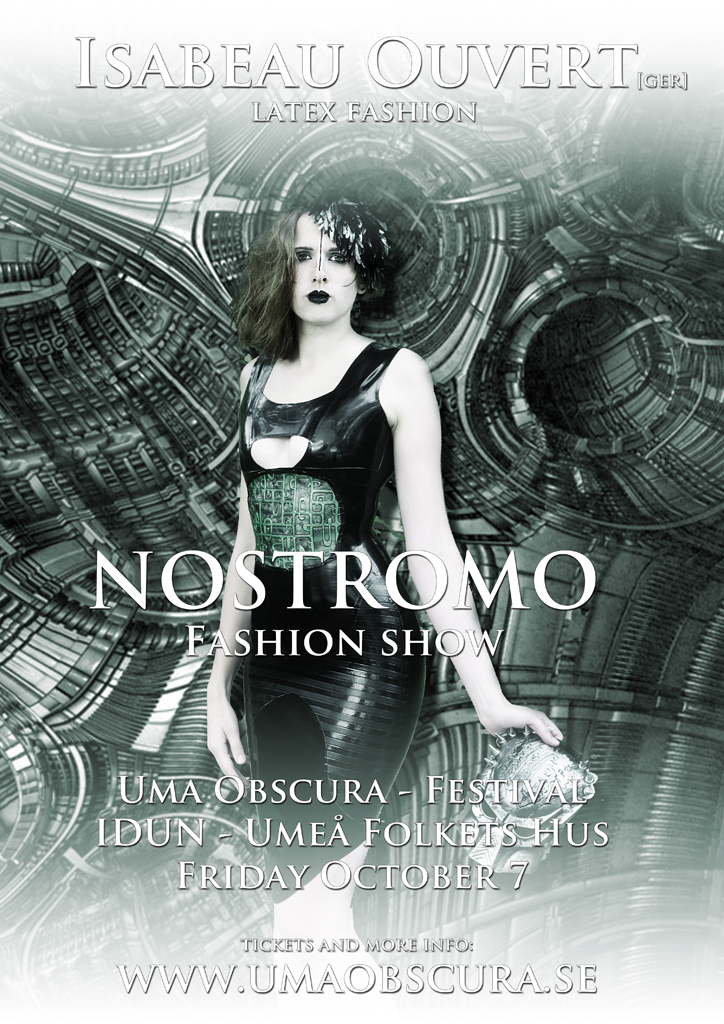 Isabeau Ouvert is a small family owned manufacture based in Kiel, Germany. They specialise in the fabrication of coloured latex fashion and clothing. Since 2008 Swetlana and Andreas Schnarr have enriched the alternative fashion world with their extraordinary creations. Together, they combine design, creativity and passion. Both have been tailors for more than 25 years, yet they have been working with latex for over 14 years.
The married couple proves that latex can be so much more than just simple fetish-clothing. Both love to experiment with colours, shapes and possibilities. Whether classical historical costumes or sci-fi outfits, there are no limits concerning creativity. With these creations you will make an impression at any alternative event, photo shoot or in your everyday life. You will never find a boring onesie, because every single basic item will be created with wonderful details. The entire design including an elaborate drawing of the design, a self-developed made to measure pattern and the guarantee of the functionality, is an entirely handmade process with no extra expenses for the customer.
Latex does not only have to look good, it also has to be fun. Therefore, every piece is a custom-made individual item, which perfectly matches its owner, not only considering the measurements, but also in terms of design, colour and charisma.
The recent collection, called "Nostromo", is inspired by the Alien movies directed by Ridley Scott and the designs of H.R. Giger.
The fashion show "Nostromo" will now be held in Umeå at Uma Obscura! Do not miss this opportunity to see this.
Uma Obscura proudly present Isabeau Ouvert and we quote them:- Shine with us!
Venue: Idun theatre, Umeå Folkets Hus
Day: Friday October 7
Tickets: www.umaobscura.se/tickets
Presented in cooperation with coordinator Kari Berg.