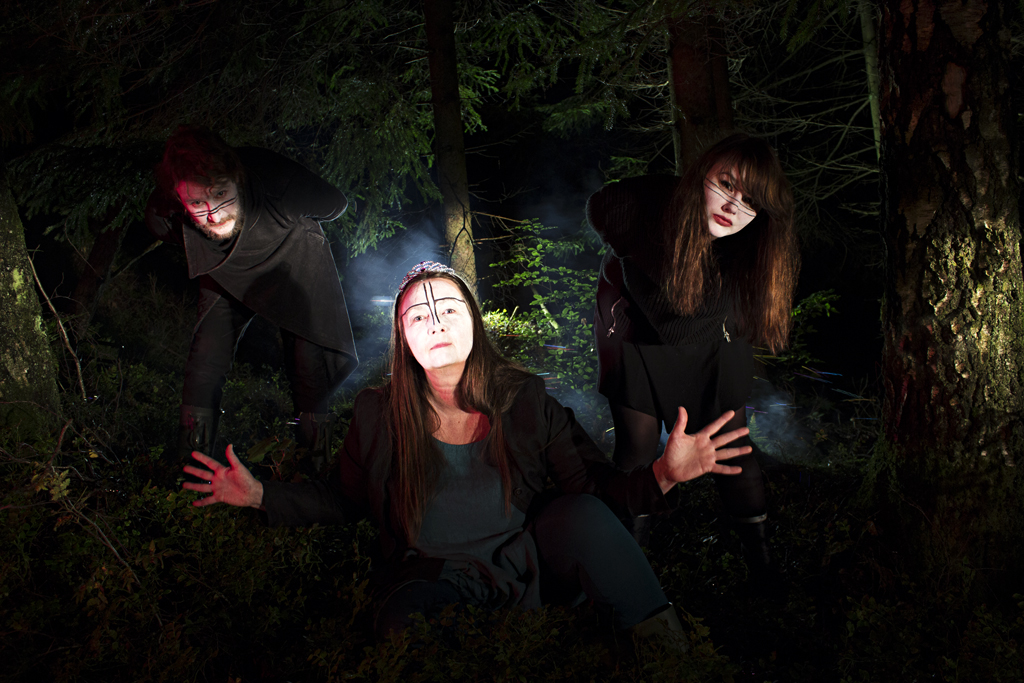 Swedish synth pop with elements of new wave, industrial, BDM, punk etc. The musician, composer and artist Anna Öberg goes solo with her new music. It's old synthesizers and drum machines from 1972-1986 used together with instruments such as flute, glockenspiel and voices. Pretty noise plays a central part. Live, Anna brings her band Härsk with distorted guitars, Simmonsdrums and birch-harp!
Anna Öberg from Gothenburg, has since the 80s been the composer and musician in various bands, first in her birth city of Helsingborg and later in her hometown of Gothenburg. Synth- and stringbased band "Ladomir" was long as her main residence. Now she will visit Uma Obscura for the first time alongside Härsk!
Svensk syntpop med inslag av new wave, industri, ebm, punk mm. Musikern, kompositören och artisten Anna Öberg tar med sig bandet Härsk och kommer till Uma Obscura i april.
Det är gamla syntar och trummaskiner från 1972-1986 som använts ihop med instrument som blockflöjt, klockspel och röster. Fina oljud har en central roll.
Anna Öberg från Göteborg, har sedan 80-talet varit kompositör och musiker i olika band i födelsestaden Helsingborg och sedermera hemstaden Göteborg. Synt – och stråkbaserade bandet "Ladomir" var länge hennes huvudhemvist. Med bandet Härsk tar hon nu ut sin egen musik på vägarna. Bandet med Linnea Mossberg på Simmonstrummor och Adam Olsson på distad baritongitarr tar syntpopen, industriljuden och de upproriska svenska texterna ett steg till. Anna spelar även på björkharpa.