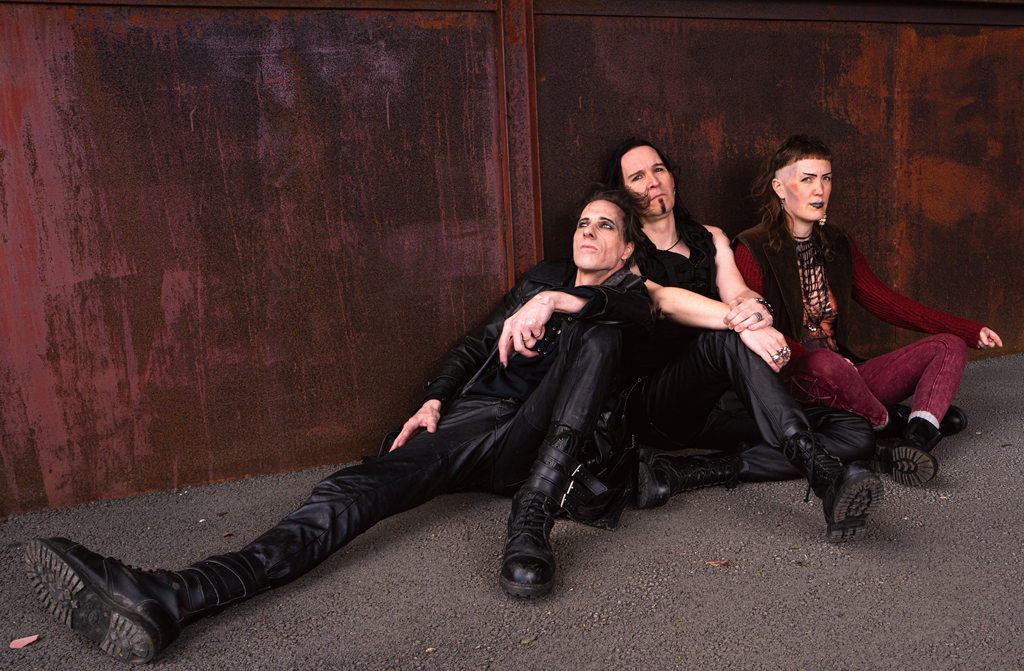 Morlocks operate around the borderlines between the collective subconscious, paradoxal multiverses and the bad conscience of the world (as we know it) with an epic creative chaos and a malicious love for bastard hybrids of industrial rock, retrofuturism, machines, symphonies and heresies.
Their latest, highly anticipated album, "Praise the Iconoclast" will be available for the unsuspecting masses whenever the gods wish, and word on the street is that this very evening will provide several songs from it. The album is the very result from hard work during pandemics, wars and dumbed down alien invasions and contains, apart from a bunch of amazing new tracks, guest appearances from various artist such as Sascha K of KMFDM, Heljarmadr of Grá and Dark Funeral as well as Sweden's finest Karin My. On stage they will be accompanied by nobody less than Mattias Johansson (Project Grudge, Biomekkanik, Machinista) on the guitar. How this will end, nobody can tell – but this evening's concert may give a little hint of what dwells in the chaotic, questionable future.
__________________________________
Morlocks opererar i de tveksamt kartlagda gränslanden mellan det kollektiva undermedvetna, paradoxala multiversum och det dåliga världssamvetet med ett storslaget kreativt kaos samt en ond, bråd kärlek till oäkta bastarder av industrirock, retrofuturism, maskiner, symfoni och heresi.
De är aktuella med sitt tredje, efterlängtade album Praise the Iconoclast som kommer att bli tillgängligt för de intet ont anande breda massorna närhelst gudarna önskar, och enligt snacket på gatan kommer kvällen att erbjuda flertalet smakprov från densamma. Skivan är ett resultat av idogt arbete under pandemi, krieg och nedtystade rymdinvasioner och innehåller utöver en knippe makalösa nya spår även gästspel från såpass vitt skilda artister som Sascha K från KMFDM, Heljarmadr från Grá och Dark funeral samt Sveriges stolthet Karin My. På scen gästas bandet av ingen mindre än Mattias Johansson (Project Grudge, Biomekkanik, Machinista) på gitarr. Hur det kommer att sluta vet ingen, men kvällens spelning kanske kan ge en liten fingervisning om vilket kaos framtiden har i sitt tvielaktiga sköte.