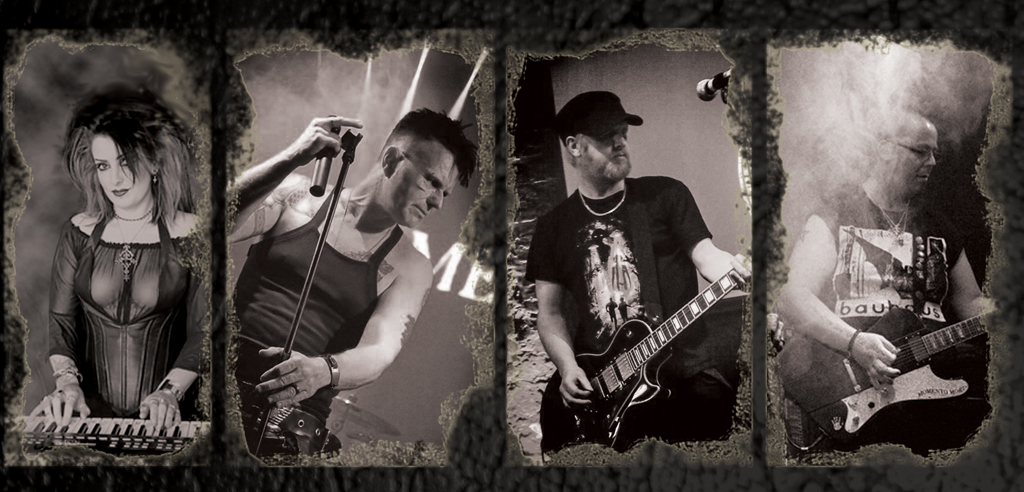 Momento Mori UK are an English band formed in 1987 with a gothic rock influence. They were very active in the UK gothic rock scene and also toured continental Europe.
Momento Mori started back in the gothic rock scene of the 80s and 90s has played over 200 gigs. They toured with people such as Every New Dead Ghost, Sins of the Flesh, Dream Disciples, The Marionettes, Christabelle Children, and Rosetta Stone. A tour of continental Europe culminated as headline act at a festival in Czechoslovakia. The band featured in a book about the scene "Gothic Rock" by the famous gothic photographer and writer Mick Mercer. Releases have been on labels such as Nightbreed recordings and Rebco records alongside independent material as well.
The band continues to evolve in sound and new material, still playing and touring where requested, including multiple performances at Whitby, UK and Band members DJ'ing for Sophie Lancaster Charity Events in Whitby. Now for the first time they come to Sweden and Uma Obscura.
___________________________________________
Momento Mori UK startade redan 1987, influerade av den brittiska goth-scenen och har sedan dess gjort över 200 gig, bland annat med aritster som Rosetta Stone och The Marionettes. De är omskrivna i "gothbibeln" av journalisten Mick Mercer och deras material har bland annat givits ut på legendariska bolaget Nightbreed. De har nyligen släppt nytt material och synts runtom på olika scener, bland annat Whitby. Nu kommer de för första gången till Sverige och Uma Obscura.