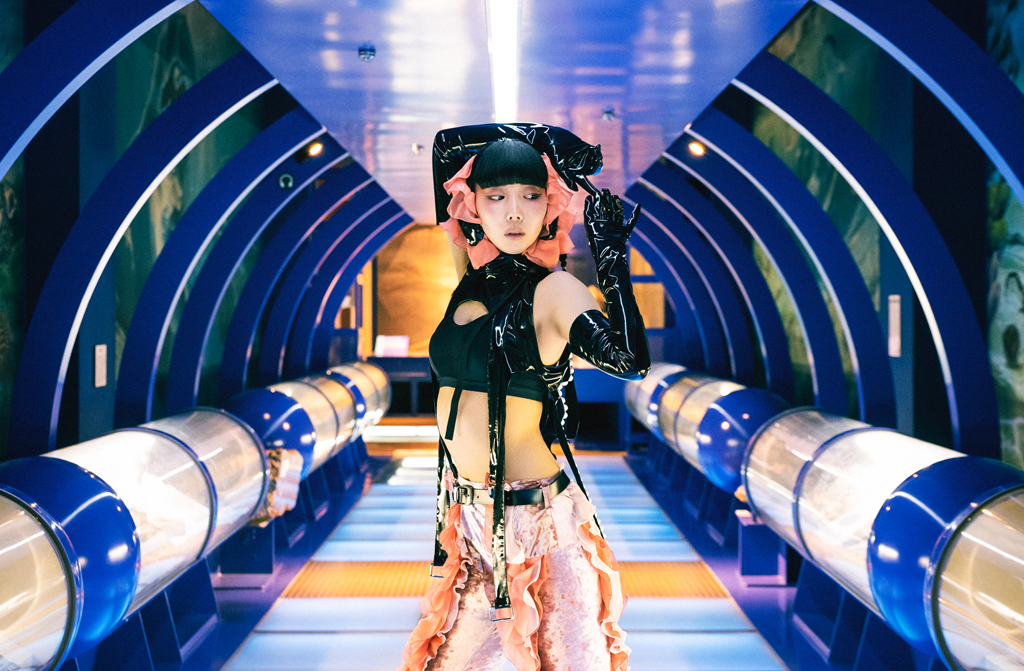 Sari (SARI) is a Tokyo-based singer, songwriter and multi-artist. In her music, dance and art, she depicts magical and enchanting environments and themes. Sari's music has a depth of sound that can be interpreted as electronica/alternative/hyperpop. Her paintings are inspired by the Japanese art form ukiyo-e.
Sari has been active as an artist for about ten years. SARI has been a solo artist since 2019. Previously, she was a member of an idol group.
Sari has released an album (大団円-Ending-). The Japanese title is pronounced "Daidanen" which refers to the happy ending in traditional Japanese teatar and kabuki. The album and the EP A u se have been released on vinyl by the French label Specific Recordings.
Sari has had a keen interest in Swedish culture and nature for several years and it is for this reason, among others, that Sari has chosen to live in Sweden for a year.
Sari has visited Europe on several occasions and has been inspired by European culture in his development as an artist. As a solo artist, Sari has performed in Italy and Sweden.
SARI is presented in cooperation with SJPA
*******************
Sari (SARI) är en Tokyo-baserad sångerska, låtskrivare och multikonstnär. I sin musik, dans och konst skildrar hon trolska och magiska miljöer och teman. Saris musik har ett djup i soundet som kan tolkas som electronica/alternative/hyperpop. Hennes målningar är inspirerad av den japanska konstformen ukiyo-e.
Sari har varit aktiv som artist i cirka tio år, tidigare varit med i en idolgrupp och nu och varit soloartist sedan 2019. Hon har släppt ett album (大 団 円 – Ending-). Den japanska titeln utläses "Daidanen" vilket refererar till det lyckliga slutet i traditionell japansk teatar och kabuki. Albumet och EP:n Au se har släppts på vinyl på det franska skivbolaget Specific Recordings.
Sari har tidigare besökt Europa vid flera tillfällen och har inspirerats av den europeiska kulturen i sin utveckling som artist. Hon har sedan flera år tillbaka ett stort intresse för svensk kultur och natur och det är bland annat av detta skäl som Sari nu valt att bo i Sverige under ett år. Det här är första gången som Sari kommer till Umeå!
Presenteras i samarbete med SJPA