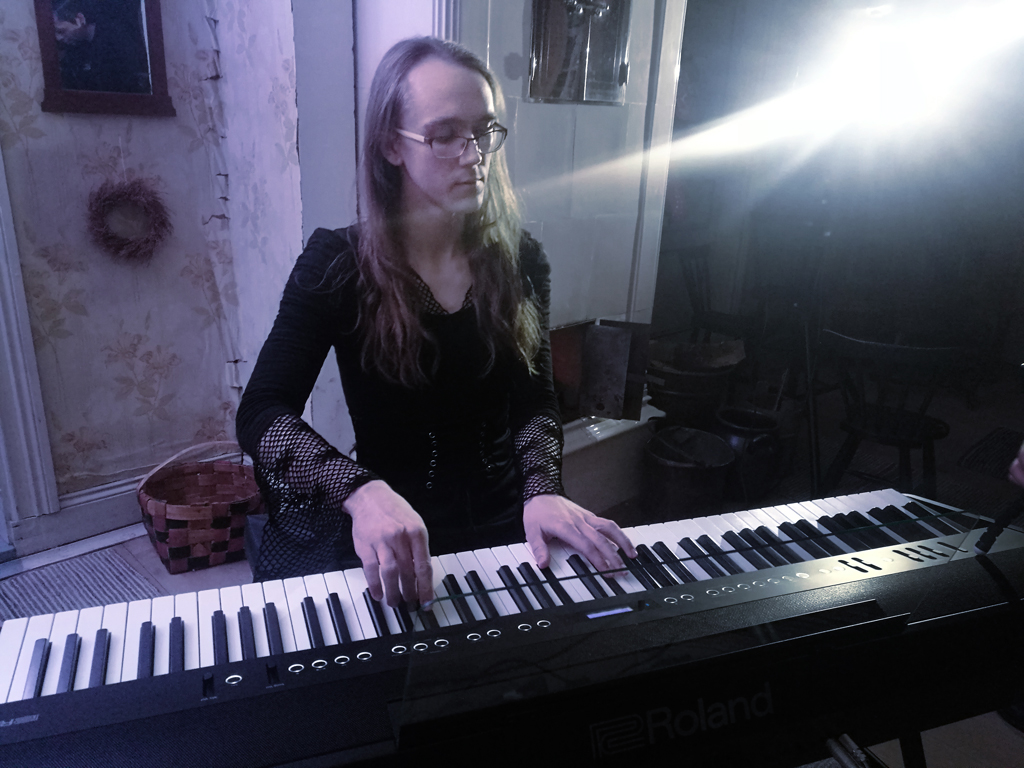 Robin Lilja is an awarded composer who graduated this year from the Master's Programme in musical composition at the School of Music in Piteå, Sweden. His works have been performed in Sweden, Denmark, Iceland and Poland. He has participated in Uma Obscura before, for example as a musician in the improvisation ensemble NIO and as the composer of the music for Scáthach – a choreography by Katarina Klingberg.
Water and death is the overarching theme of this year's act Aqua Mortem, where Robin will perform La Lugubre Gondola 1 & 2 by Franz Liszt, as well as an improvisational piece with a backingtrack, titled "Styx". Playing the piano and improvisation are two artistic expressions that Robin has set aside during his studies in composition – a loving reunion awaits on the stage!
***************
Den lilla konserten "Aqua Mortem" – Robin Lilja
Robin Lilja är en prisvinnande tonsättare som detta år avlagt masterexamen i komposition vid Musikhögskolan i Piteå. Hans musik har framförts i Sverige, Danmark, Island och Polen. Han har varit med på Uma Obscura tidigare, bland annat som musiker i improvisationsensemblen NIO och som tonsättare av musiken till Scáthach – en koreografi av Katarina Klingberg.
Vatten och död är temat som håller ihop årets programpunkt Aqua Mortem, där Robin kommer framföra La Lugubre Gondola 1 & 2 av Franz Liszt, samt en improvisation med backingtrack vid namnet "Styx". Pianospel och improvisation är två konstnärliga uttryck som Robin under sina kompositionsstudier satt på paus – det blir därmed ett kärt återseende på scen!