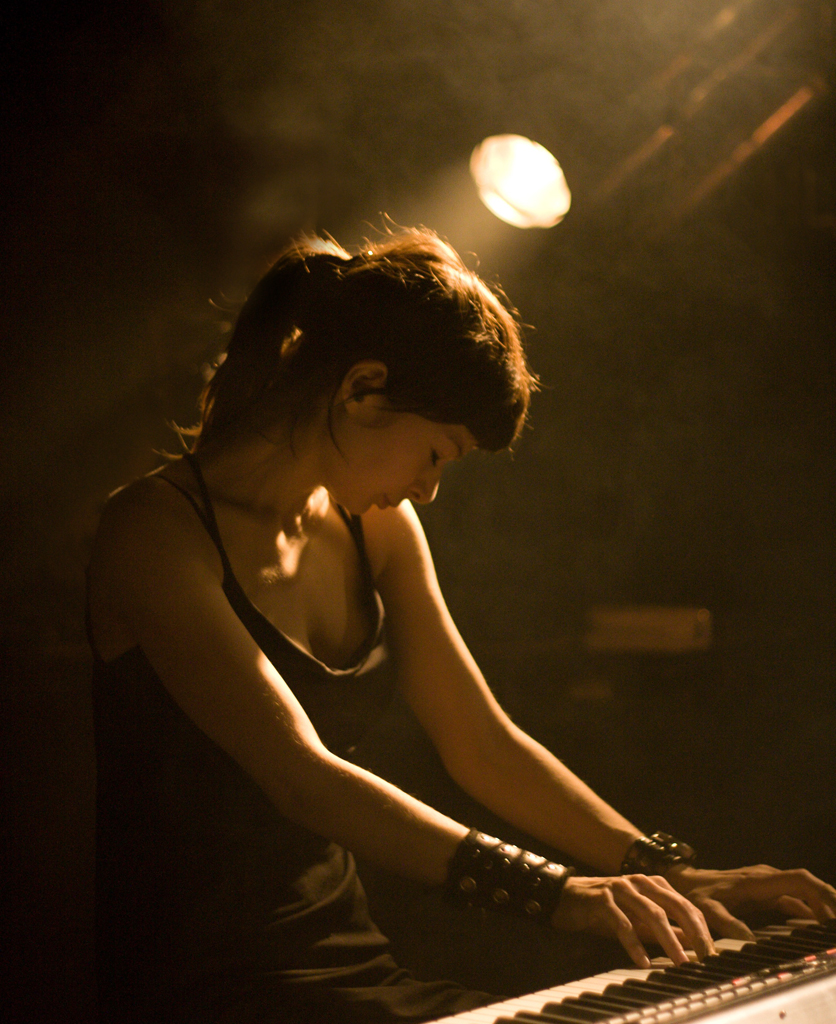 Viktoriya Yermolyeva (Vika) is VKgoeswild, a classical pianist who is also known worldwide for her metal covers. Her Youtube-channel is currently soon at 700 000 subscribers. She now visist Uma Obscura where she will give a concert including lots of metal and goth songs.
Vika was born in Kiev in 1978, currently residing in Germany. It was clear early on that she had a natural talent for music. She is an award winning pianist who graduated with honours from Kiev Lysenko Specialized Music High School, studied at the Franz Liszt Academy of Music in Weimar and at the International Piano Academy "Incontri col Maestro" in Imol and more. She is an award-winning pianist with long-term experience of public appearances as Concert Performer solo and with Symphonic Orchestras, accompanist and artist of Chamber Ensembles and a certificated piano teacher.
Vika also love to play a lot of "the other music," as well, rock music in particular, and her choices became heavier and more aggressive as she continued to broaden her palette. Rock became the "soundtrack," as she says, to her "inner reality."
Eventually, she quit her search, and as an escape created a secret channel, "vkgoeswild," to let it all hang out, dance, sing, and improvise without publicly revealing her identity. Very soon, Vika started making full piano arrangements, and then, with her first Metallica cover, her web presence began to go viral. Viktoriya became VKgoeswild.
__________________________
VKgoeswild, eller Viktoriya Yermolyeva (Vika) är en klassiskt skolad pianist som blivit världskänd för sina framföranden av metalcovers. Hennes Youtube-kanal har snart 700 000 prenumeranter. Nu kommer hon till Umeå och Uma Obscura-festivalen och kommer att framföra en konsert med tyngdpunkt på metal och goth kompositioner.
Vika föddes i Ukraina och bor för närvarande i Tyskland. Redan i tidiga år märktes att hon hade en stor musikalisk talang. Hon är en prisad och skolad konsertpianist som uppträtt med såväl symfoniorkestrar som kammarmusikensembler.
Med åren har hon också mer och mer utvecklat sin passion för rock, metal och tyngre musik och skapade en youtubekanal där hon gav uttryck för detta med sång, dans och improvisation. Efter en tid började hon även skapa pianoarrangemang och hennes första Metallica-cover blev viral. Hon blev VKgoeswild.