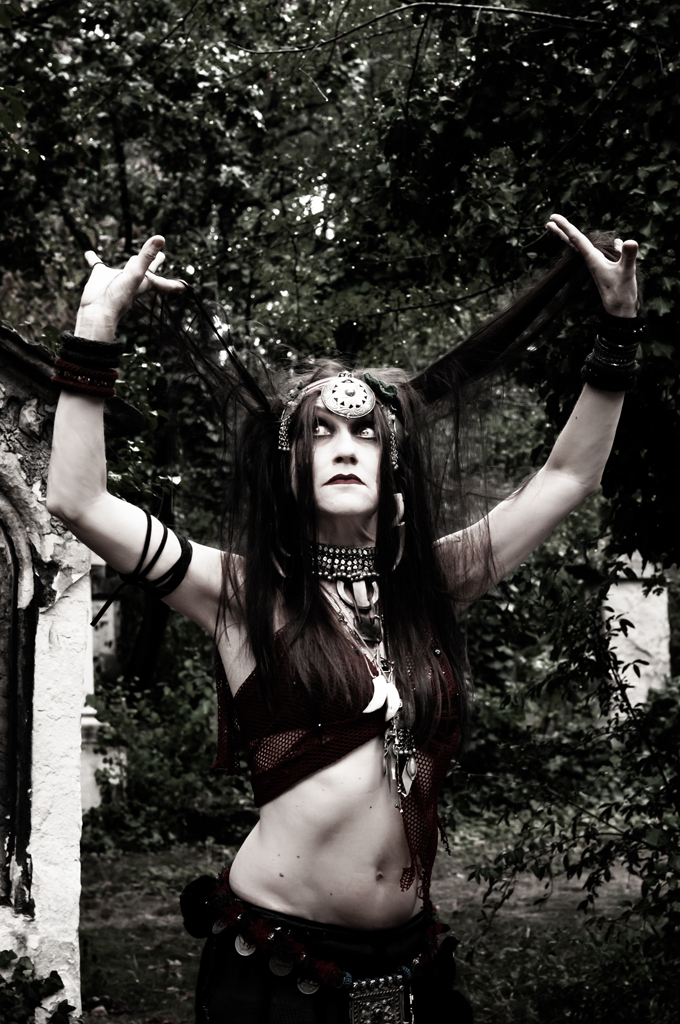 Dud Muurmand is one of the Danish dance pioneers within all things Tribal, theatrical and Dark Fusion! She teaches regularly in Copenhagen, gives workshops in and out of Denmark as well as offering online classes on Patreon.
Her dance and performance style are heavily influenced by the theater, she presents dances with both visual effects, strong emotional interpretations and very often with a tale from the shadowy side of life – and inspired by the old burlesque theater style, every so often also with a twisted humor and a grotesque smile.
________________________
Dud Muurmand är en av de danska danspionjärerna inom allt Tribal, teatralisk och Dark Fusion! Hon undervisar regelbundet i Köpenhamn, håller workshops både i och utanför Danmark och erbjuder även onlinekurser.
Hennes dans- och performancestil är starkt påverkad av teater, i synnerhet uttrycken från gammal burlesk. Hon ramar in sina dansframträdanden med starka känslomässiga tolkningar och starka visuella intryck, där mycket är grundat i ett slags berättande från livets skuggsida och ofta med inslag av skruvad humor och ett groteskt leende.
www.dudmuurmand.dk
www.facebook.com/DudMuurmandTheDancer/
www.youtube.com/watch?v=wykkQ8AStkY