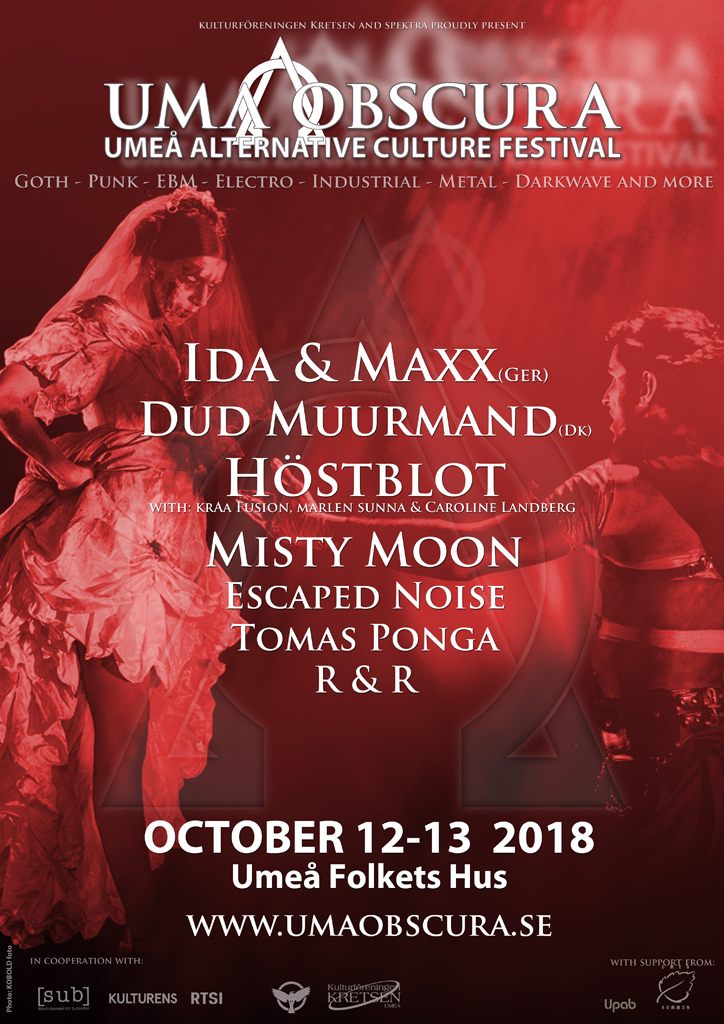 It is time! We give you the first part of the program for Uma Obscura – autumn 2018. It is red, the blood moon of autumn.
This edition of Uma Obscura – October 12-13 – will focus a lot more on clubs, performance, art and dance. We start with presenting a lineup of artists, performance and dance acts.
From Germany we give you dance and performance artists Ida & Maxx who will bring a performance evolving the music and philosophical questions raised in Masamune Shirow's "Ghost in the Shell".
From Denmark we welcome back dancer Dud Muurmand to Uma Obscura with her theatric tribal fusion.
We will have HÖSTBLOT with krAa fusion and friends and from Umeå we will see what Misty Moon brings to the stage.
Art Obscura is back and first out is the collaborative art duo R & R and returning resident artist and art curatorTomas Ponga.
We will also hear from the music act "Escaped Noise".
This is just the beginning. Lots more will follow.