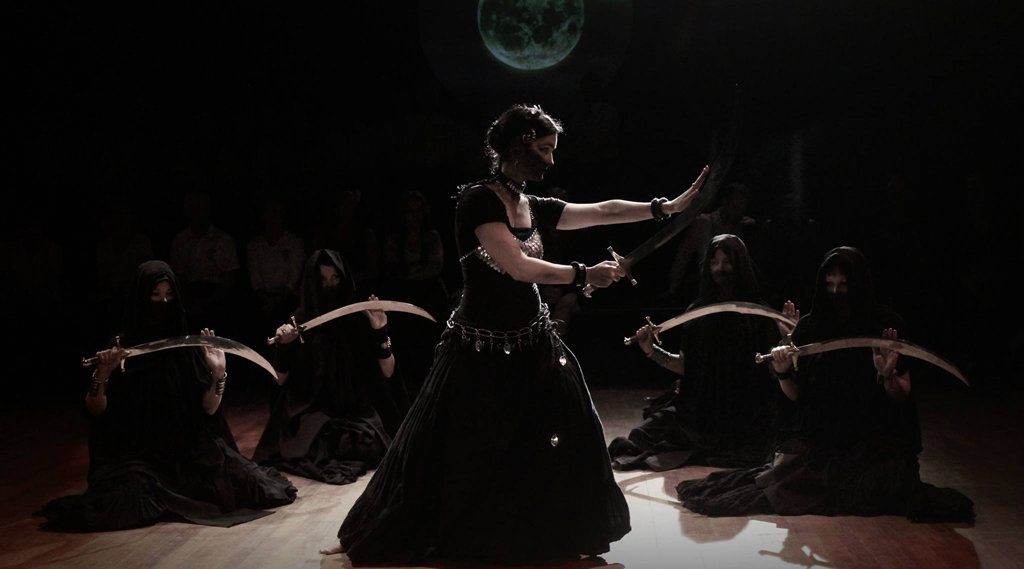 In the cold moonlight, vigilant creatures emerge from the fog, equipped with swords, courage and determination! We gather our power in the dark to defend what is worth protecting.
Misty Moon is a dance group from Umeå, founded in Autumn 2012. Misty Moon's members have a common background in Tribal Fusion bellydance, and at Uma Obscura, they will performed one dance piece in "Shadow Fusion", a stylized, dramatic dance style developed by members of the group.
I månens kalla sken träder vaksamma varelser fram ur dimmorna, utrustade med svärd, mod och beslutsamhet! Vi hämtar vår kraft i mörkret för att försvara det som är värt att skydda.
Misty Moon är en dansgrupp från Umeå som grundades under hösten 2012. Misty Moons medlemmar har gemensam bakgrund i Tribal Fusion bellydance och på Uma Obscura kommer ett stycke uppföras i "Shadow Fusion", en stiliserad, dramatisk dansstil som utvecklats av gruppens medlemmar.