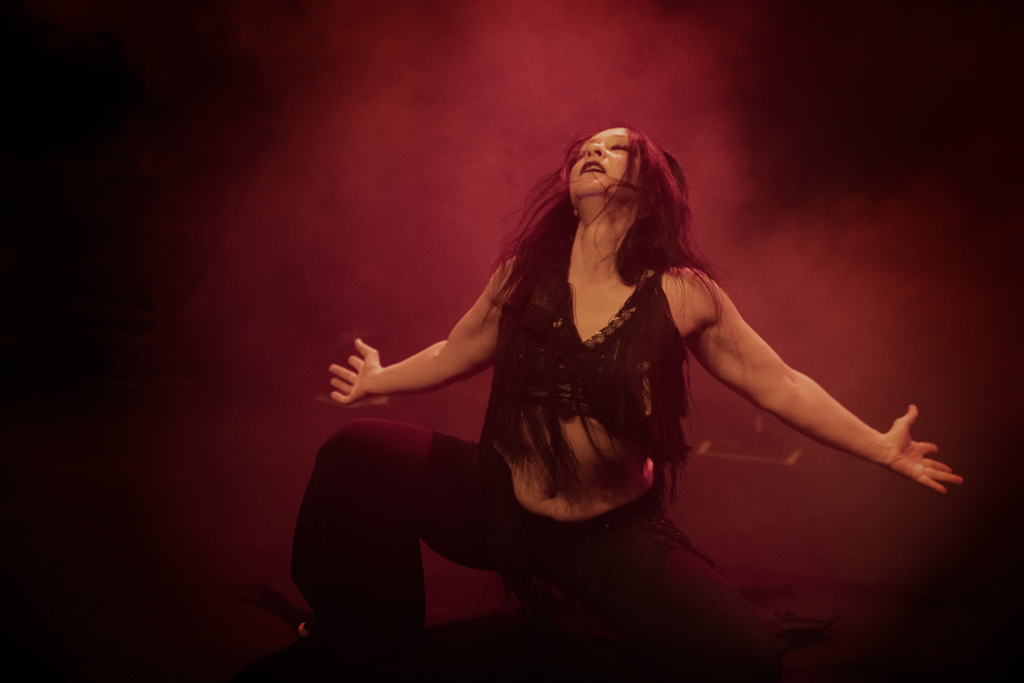 krAaFusion is a dynamic artistic project from Madeleine Holmlund. As a dancer in different styles of Tribal Fusion and Tribal Style Bellydance, krAa is a platform for her artistic inspiration and freedom to create dance in her own way. Through krAaFusion Madeleine explores her dance vocabulary by taking the movements of dance a step further into an organic reality. The dynamics blur the boundaries between choreography and improvisation. At Uma Obscura 2020 she will perform a dance solo.
In another twisted performance, krAa Fusion embodies a paraphrase inspired by the myth of goddess Hel with a mix of John Muir, Yoko Ono and Sally Mann. The exploration of the dark labyrinths of life, death and rebirth is a recurring theme and red string through krAa fusion's artistic expression. "..and into hell I crawl, to clear my mind and let loose my soul"
_____________________
krAaFusion är Madeleine Holmlunds konstnärliga plattform, som är under ständig utveckling. Som dansare i olika stilar inom Tribal Fusion och Tribal Style Bellydance är krAa en inspiration och frihet att skapa dans på sitt eget vis. Som ett led i utforskandet av sin dansvokabulär tar Madeleine, genom krAaFusion, dansrörelserna ett steg vidare in i en organisk verklighet. Dynamiken suddar ut gränserna mellan koreografi och improvisation och söker sig till olika former av möten På Uma Obscura 2020 bjuder hon denna gång på en soloföreställning.
I ännu ett särpräglat dansframträdande förkroppsligar krAa Fusion en parafras inspirerad av myten om gudinnan Hel med inslag av John Muir, Yoko Ono och Sally Mann . Utforskandet av livets mörka labyrinter, död och återfödelse är ett återkommande tema och en röd tråd genom krAa Fusions konstnärliga uttryck. "..and into hell I crawl, to clear my mind and let loose my soul"