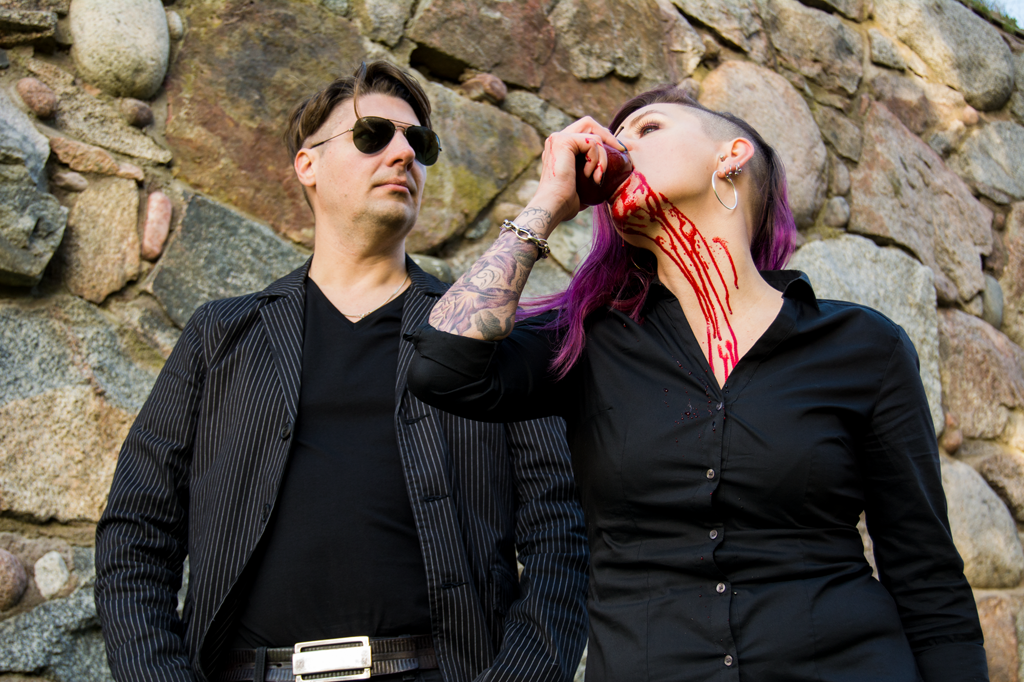 Mechatronic is a synthpop duo from Uppsala, Sweden, with the members Wilhelm Äretun (programing and vocals) and Emma Hortlund (keyboard and lyrics). The album Dreams was released 2013 and was after just one year followed by the album Dystopia.
After a few years with gigs, compilation tracks and studio time, Mechatronic is back with the new album Still Life (release February 2018). The electronic synthpop sound of Still Life combines hard beats with catchy melodies in energetic and danceable tracks perfect for a live audience.
Mechatronic have done gigs both in and outside of Sweden, but Uma Obscura will be their first performance north of Uppsala in Sweden.
_________________________________
Mechatronic är ett synthpopband från Uppsala som består av Wilhelm Äretun (programmering och sång) och Emma Hortlund (Keyboard och texter). Albumet Dreams släpptes 2013 och följdes bara ett år senare upp av albumet Dystopia.
Efter några år med spelningar, medverkan på samlingsskivor och studiotid så är nu Mechatronic tillbaka med den nya skivan Still Life (release februari 2018). Det elektroniska synthpop soundet på Still Life kombinerar taktfasta tongångar med trallvänliga melodier i energifyllda och dansvänliga låtar perfekta för en livepublik.
Mechatronic har haft spelningar både i och utanför Sverige, men Uma Obscura kommer att bli deras första Sverige-spelning någonsin norr om Uppsala.
mechatronicmusic.wordpress.com
www.facebook.com/mechatronicmusic