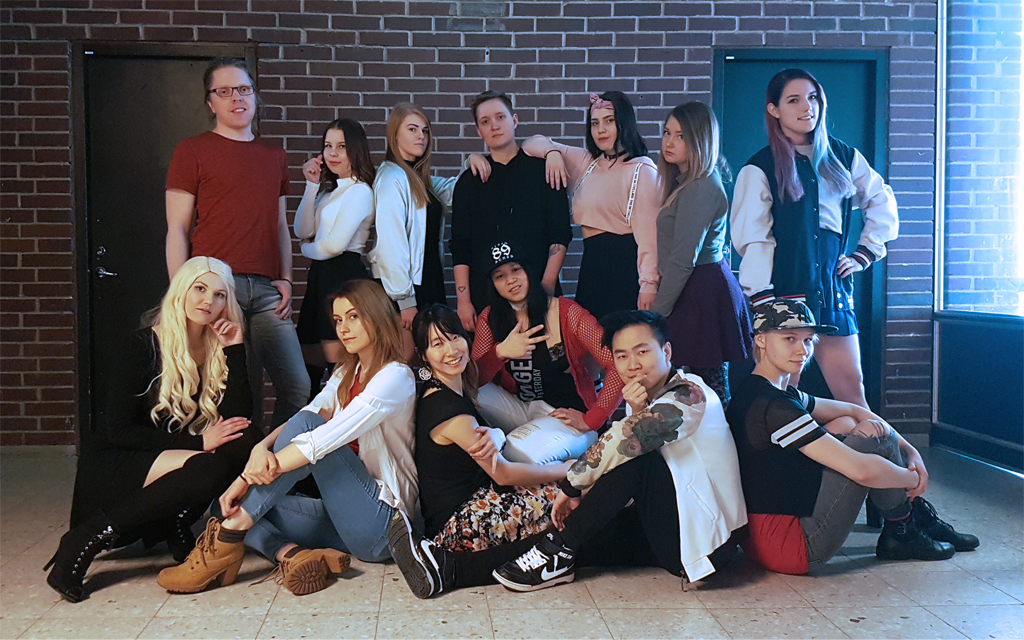 Unpretty Dance Crew (UPDC) is a K-pop cover dance group from Umeå, founded in 2014 by a group of friends with a common passion for Korean music and dancing. UPDC aims to introduce the ever-growing Korean pop music to Sweden and the western world through performance, workshops and dance covers on Youtube.
UPDC has previously performed at Kulturens natt in Vaasa and have participated twice in the international competition Kpop World Festival, where they in 2017 won the Swedish preliminaries.
As part of the Korean Wave program UPDC will hold a performance where they are, with diverse music from their genre, hoping to spark an interest for Kpop in the audience.
UPDC will also be holding a dance workshop during Sunday and possibly other small activities during the weekend.
UPDC is part of the program Korean Wave at Uma Obscura
_______________________________________
Unpretty Dance Crew (UPDC) är en Kpop-coverdansgrupp från Umeå som grundades 2014 av en grupp vänner med en gemensam passion för koreansk popmusik och dans. Genom framträdanden, workshops och danscovers på Youtube har de som mål att sprida den växande koreanska pop-musiken till Sverige och västvärlden.
UPDC har tidigare framträtt på bland annat Kulturens natt i Vasa och har två år medverkat i den internationella tävlingen Kpop World Festival, där de 2017 vann den svenska deltävlingen.
Som del av programmet Korean Wave kommer UPDC göra ett framträdande där de hoppas att med varierad musik inom sin genre väcka intresse för Kpop hos publiken.
UPDC kommer även att hålla i en dansworkshop under söndagen.
UPDC är en del av programmet Korean Wave på Uma Obscura.
Presenteras i samarbete med Föreningen SNÖ, Kulturens och med stöd till Föreningen SNÖ från Region Västerbotten.

www.facebook.com/unprettydancecrew
www.facebook.com/Foreningensno