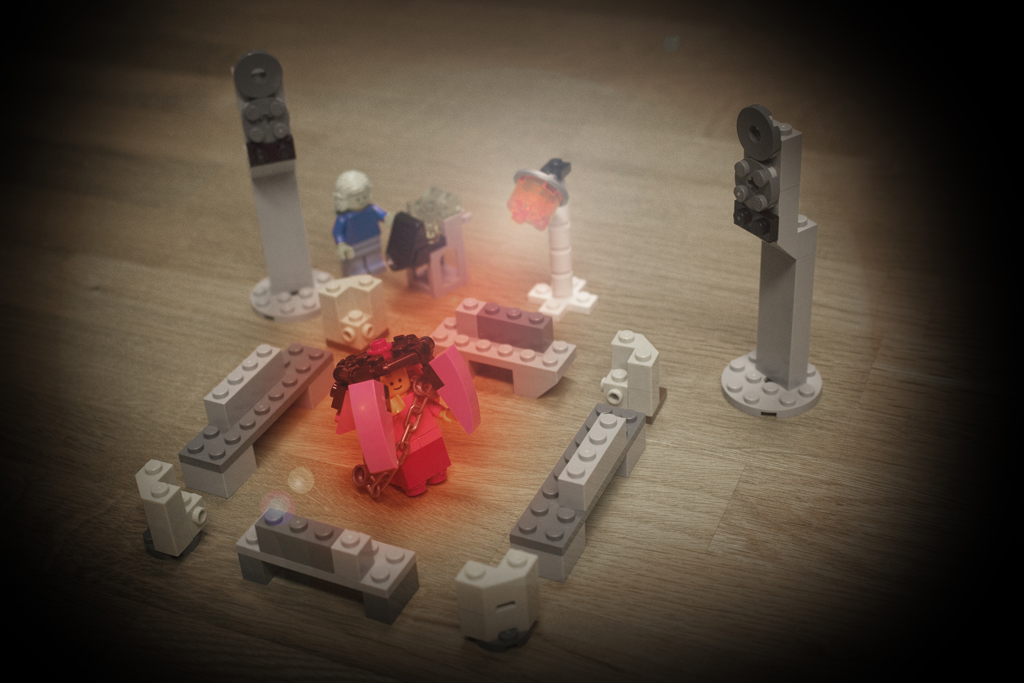 Concept art of Mikroseum in "micro format".

Mikroseum
Mikroseum is an amphitheatre in miniature form, built to enable a modern artistic exploration of an archaic stage. The official, scheduled performances are intermingled with slots for an open stage format. Please note that performances not specified here may eventually be scheduled.
Apart from a PA system that will be available during the day and select hours of the evening, the policy is "Bring Your Own Tech" regarding technical equipment.
Mikroseum is open Saturday, April 28 from 12:00-17:00.
Open stage
Mikroseums stage will remain during the evening as an open stage for those who wish to take it, Saturday April 28, from 18:00-23:00. Semira Frost will also give dance performances.
Location: Pub Freja, Umeå Folkets Hus.
Presented with support from Region Västerbotten.
________________________________________________
Mikroseum
Mikroseum är en amfiteater i miniatyr, upprättad för att möjliggöra modernt konstnärligt utforskande av en antik scen. De fasta, utannonserade programpunkterna varvas med tider under vilka scenen är öppen för vem som helst att äntra. Vänligen observera att fasta programpunkter ej utlysta här kan tillkomma.
Utöver ett PA som är igång under dagen och utvalda tider på kvällen är det "Bring Your Own Teknik" som gäller. Tekniker kommer finnas på plats för att ge en hjälpande hand.
Mikroseum är öppet kl 12:00-17:00 lördag den 28 april.
Öppen scen
Mikroseums scen står kvar under kvällen som en öppen scen för den som vill inta den under lördagkvällen den 28:e april, mellan 18:00-23:00. Bland annat kommer Semira Frost att framföra dansnummer.
Plats: Pub Freja, Umeå Folkets Hus.
Presenteras med stöd av Region Västerbotten.