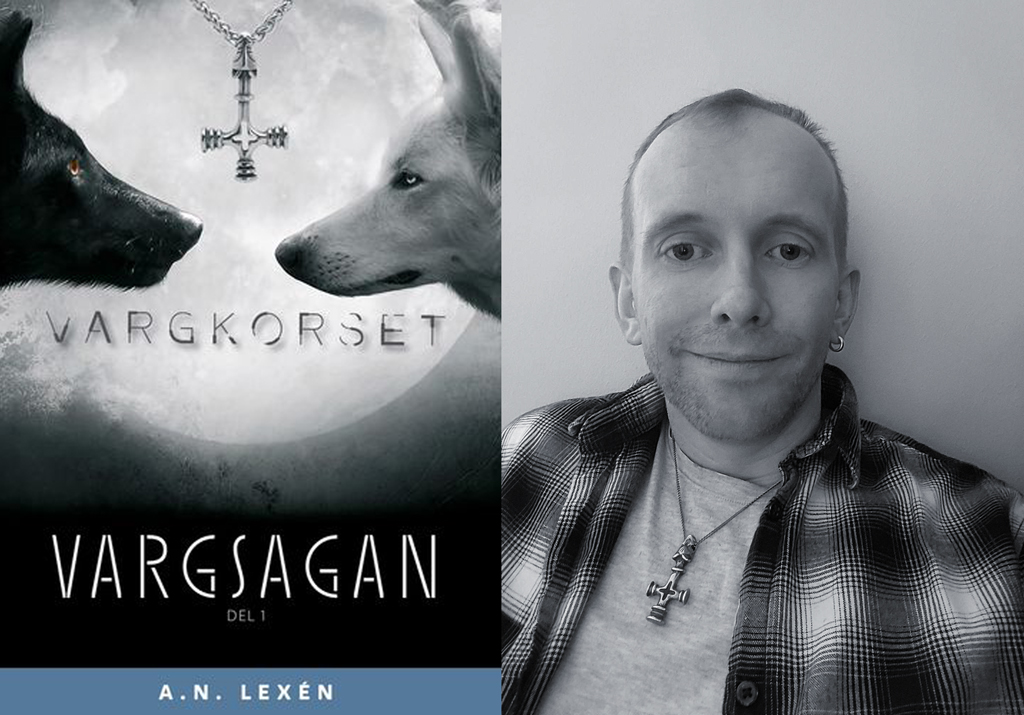 Anders Niclas Lexén was born in 1990 in Horndal, Sweden. His parents were divorced, and his upbringing was marked by alternating living arrangements, new families, and new places. In his teenage years, he was diagnosed with mild autism, which continued with him into adulthood.
As a teenager, he read a lot of fantasy, primarily by authors like David Eddings, J.K. Rowling, and Terry Goodkind. In adulthood, he became interested in various mythologies, especially Norse mythology, and he dreamed of writing his own fantasy stories. Through the book "Vargkorset" (The Wolf's Cross), he wants to launch his new series "Vargsagan" (The Wolf Saga), where he aims to interweave mythologies, local tales, and cultures with each other.
Beside being a writer, Niclas holds a degree in Law specialized in Tax Law and Real Estate Law. For 15 years, he has worked as a recreational leader and student assistant.
**********************
Anders Niclas Lexén är född 1990 i Horndal i Sverige och utöver att vara författare är han utbildad Rättsvetare inom Skatterätt och Fastighetsrätt. Niclas har under 15 år arbetat som fritidsledare och elevassistent. Hans föräldrar var skilda och uppväxten präglades av växelvis boende, nya familjer och nya orter. I tonåren fick han diagnosen lindrig autism, vilket följde med honom in i vuxen ålder.
Som tonåring läste han mycket fantasy – främst av David Eddings, J.K. Rowling och Terry Goodkind. I vuxen ålder började han intressera sig för olika mytologier, främst den fornnordiska mytologin, och han drömde om att skriva egna fantasyberättelser. Genom boken Vargkorset vill han starta sin nya serie Vargsagan, där han vill knyta samman mytologier, lokala berättelser och kulturer med varandra.