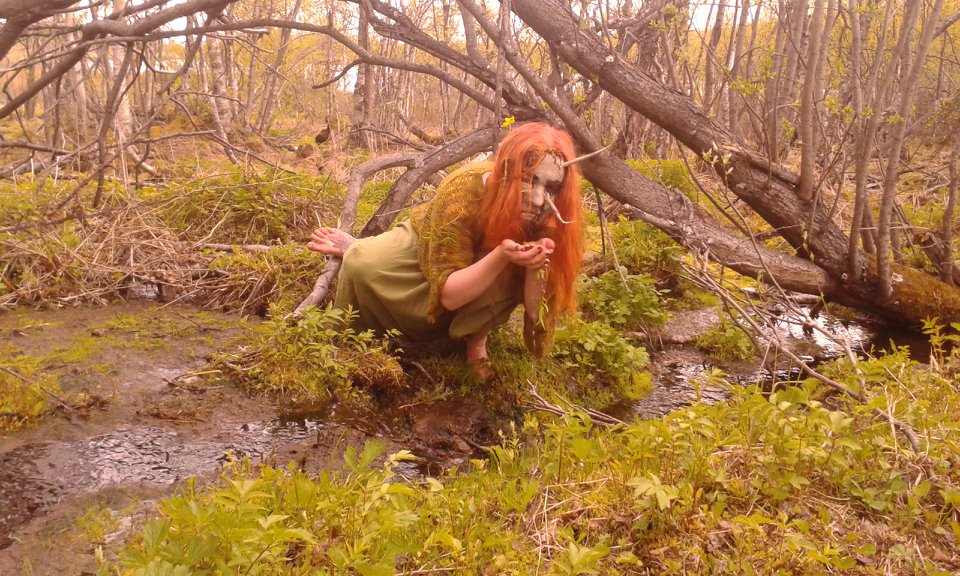 Otyg Makeri is a manufacturer of all kinds of mischief and oddities run by Stina Fjällborg. Stina is mainly working with reused and natural materials, often with historical themes and inspiration from the occult. Nature, magic and the dark humour in life's infinite stream of misery and chaos are the driving forces behind the creations.
It has been transformed from an alternative shop and studio in the centre of Kiruna into a more occasional hobby in the silent forests of Västerbotten. Otyg Makeri creates masks, jewelry and bags in second hand leather and burlap, magic amulets and guardian devils, voodoo- & healing dolls, vertebra candlesticks and latex lamps, bitter embroideries, picture books and also caricatures and portraits on demand.
Otyg Makeri är ett makeri av allsköns märkligheter och sattyg drivet av Stina Fjällborg. Stina jobbar mest utifrån återbruks- och naturmaterial, ofta med historiska teman och inspiration från det ockulta. Naturen, magin och den svarta humorn i livets oändliga ström av elände och kaos är de största drivkrafterna bakom skapelserna.
Otyg Makeri har transformerats från alternativ presentbutik och studio i centrala Kiruna till en mer sporadisk hobbyverksamhet i Västerbottens tysta skogar. Här tillverkas bland annat masker, smycken och påsar i återbrukat läder och säckväv, magiska amuletter och skyddsdjävlar, voodoo- & healingdockor, ljusstakar av ryggkotor och lampor av latex, broderade bitterbonader, bilderböcker samt karikatyrer och porträtt på beställning.