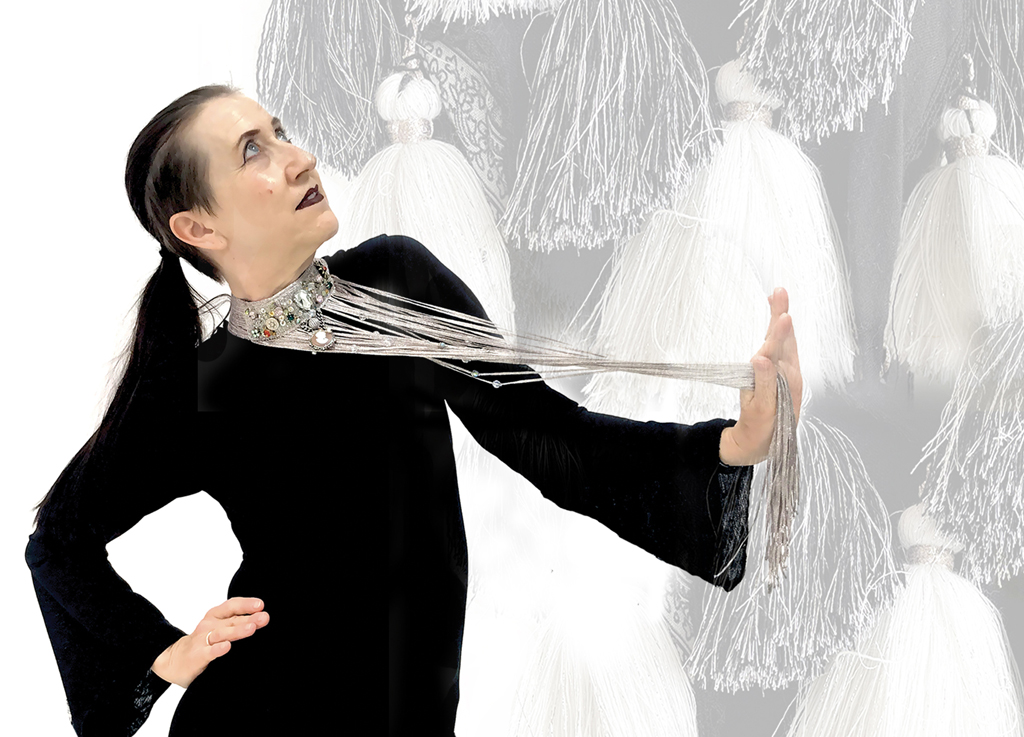 Ravenwing Design is the artistic creation universe from Dud Muurmand featuring alternative fashion in recycled and sustainable materials using upcycled jewelry and accessories. The style could be described as "dark bohemian", very suitable for the seasons of X-mas & Halloween. The collection also features decoration pieces.
For Black Market Dud will bring mostly jewelry and accessories along with some selected clothes pieces and Ravenwing dark decor-items.
************
Ravenwing Design är en del av Dud Muurmands konstnärliga universum. Genom återbruk har Dud skapat smycken, dekorativa föremål och kläder. Stilen kan beskrivas som "dark bohemian" och passar utmärkt i samband med högtider som Halloween- och julhelgen. Dud kommer medverka i Black Market med ett urval från hennes kollektion.