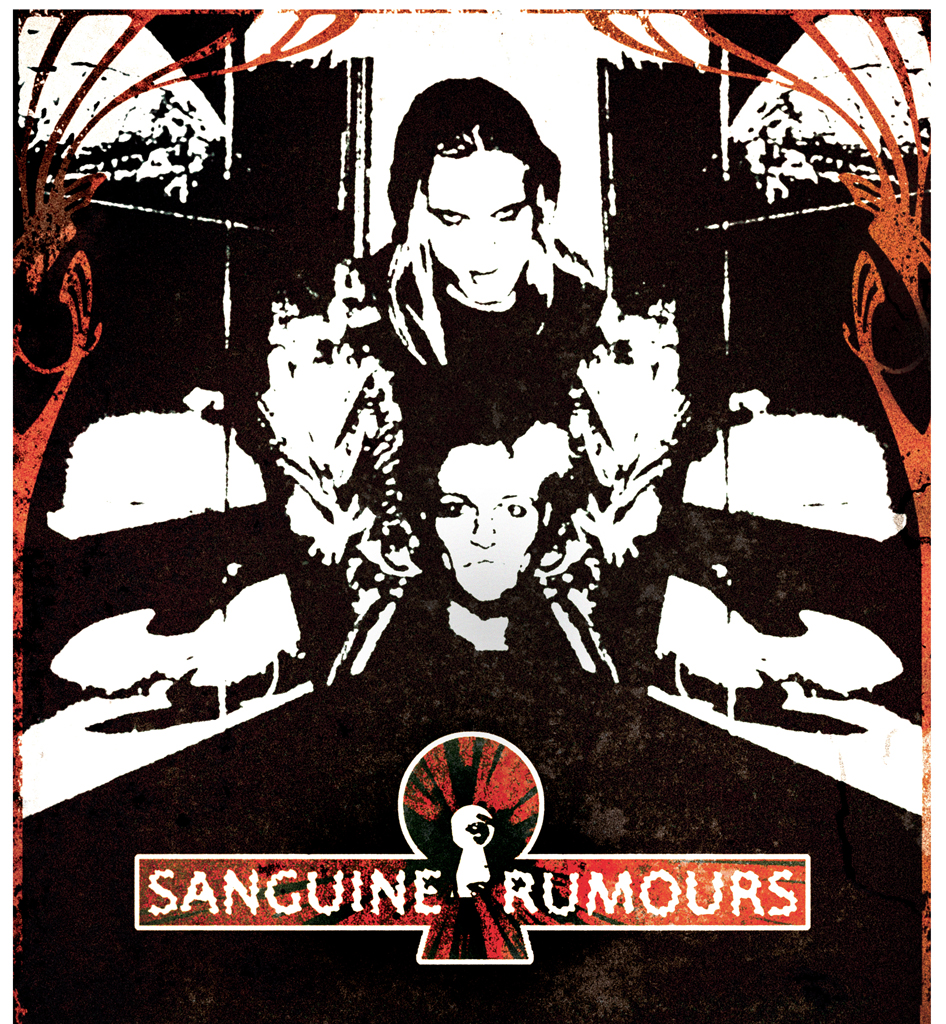 Rumours has it that Sanguine Rumours was formed at an afterparty in a rehearsal room in Umeå in -96. Two demotapes and a single were recorded after which the band went into hiatus. 20 years later are D.A.S.K. Studios in cooperation with Uma Obscura proud to present the bands stage debut.
Dave from Sanguine Rumours  has gathered a live band consisting of himself, gieph (former  Dark Side Cowboys, Red Butt Closeup, Der Trans) and the stage artist B.Rex from Brighton. They promise to deliver thundering drum machines, distorted guitars and hypnotic synths all veiled in the mists of Manikarnika Ghat.
___________________________
Ryktet säger att Sanguine Rumours grundades -96 under en efterfest i en stökig replokal i Umeå. Två demokasetter och en singel spelades in men projektet rann ut i sanden. Efter 20 år i träda är D.A.S.K. Studio stolta att i samarbete med Uma Obscura  kunna presentera bandets scendebut.
Dave från Sanguine Rumours har samlat ihop en livesättning som förutom honom själv består av gieph (tidigare Dark Side Cowboys, Red Butt Closeup, Der Trans) och scenkonstnären B.Rex från Brighton.
De lovar dundrande trummaskiner, distade gitarrer och hypnotiska synthar  allt insvept i dimmorna från Manikarnika Ghat.