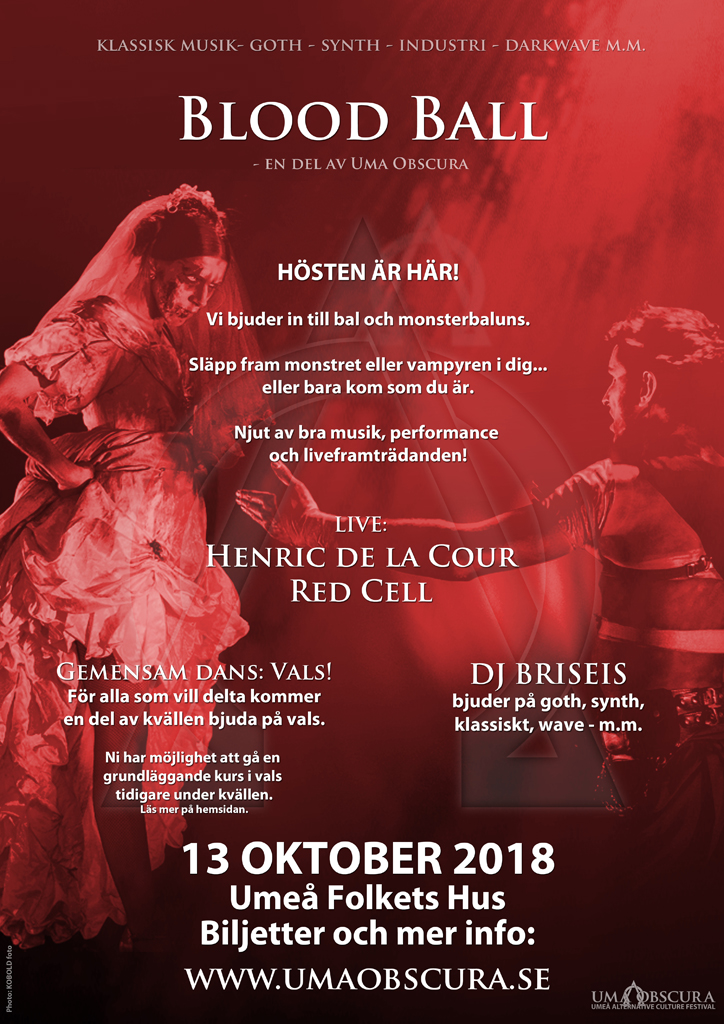 Put on your best dress and sharpen your claws, it's time for a Blood Ball. On October 13 we give you a night with monsters, DJs, live music, dance performances and waltz!
Come as you are.
LIVE MUSIC:
Henric de la Cour
Red Cell
MUSIC:
DJ Briseis
(Classical, Goth, Electro and more…)
DANCE PERFORMANCES:
(more to come)
BLOOD WALTZ
During the event there will be a part where we invite the audience to take part in a dance performance. We will dance waltz to a specially composed version of the song "Unfamiliar Kind", which is a song composed by Robin Lilja for the RTSI initiative, here presented in a brand new version!
For all of you who don't know how to dance waltz or simply want to rehearse a bit there will be an open workshop at the festival earlier the same day. More info on this will follow soon.