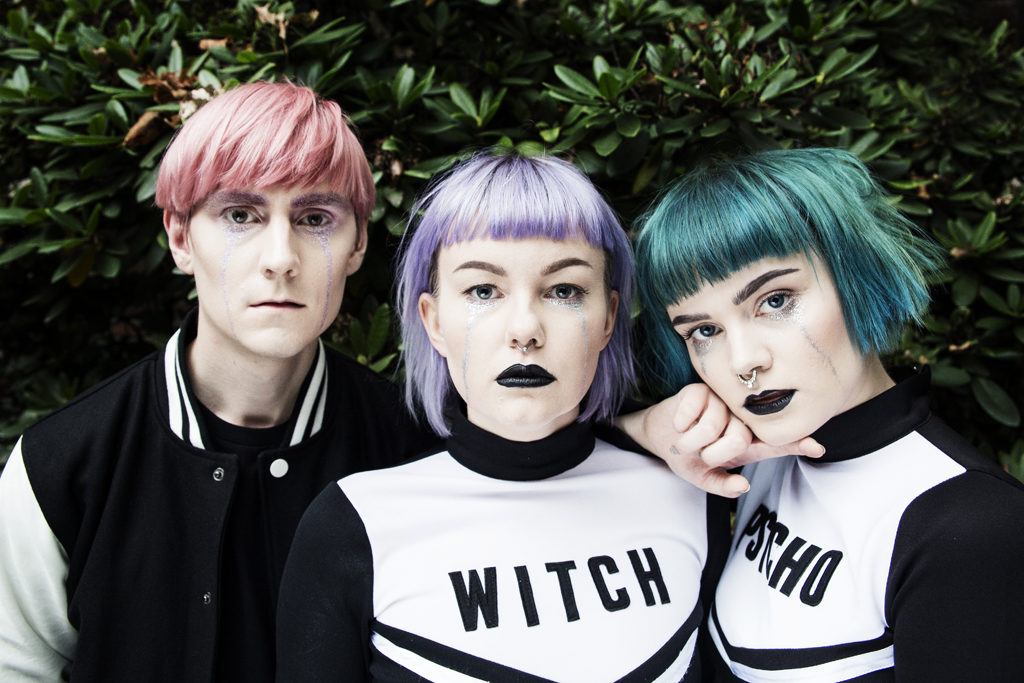 This pop-trio was founded in Pajala, Sweden and has crafted their own blend of electro-pop and riot grrrl punk.
In 2015 they performed at SXSW in Austin, TX and signed with label Digsin/Universal, where their debut album "Ugly Youth" was released in 2017. Their single "Young & Wild" premiered on prime time TV and became the 10 most played Swedish song on Swedish radio. The Magnettes have been praised by sites and tastemakers like Earmilk, Perez Hilton, Popcrush and Elle Sweden and so far toured in over 10 countries.
In 2018 they release new material, play Eurosonic Noorderslag in Holland, Tallin Music Week and tour Europe and make their second appearance at SXSW.
Now we have the honour of bringing the very best of Pajala to Uma Obscura!
Från Pajala kommer denna trio som blandar electropop och riot grrl punk och levererar massor av energi såväl på platta som live.
De har spelat runtom i världen, exempelvis på SXSW i Austin och är kontrakterade på Digsin/Universal. Deras album "Ugly Youth" släpptes 2017 och singeln "Young & Wild" blev den då 10:e mest spelade låten på svensk radio. The Magnettes har prisats av många trendsättare och har turnérat i över 10 länder.
Under 2018 har de släppt nytt material och spelat på festivaler såsom Tallin Music Week och Eurosonic Noorderslag i Holland.
Nu kommer Pajalas stoltheter till Uma Obscura!
Presenteras av Liquid Sky i samarbete med Kontaktnätet och med stöd från Kulturrådet.