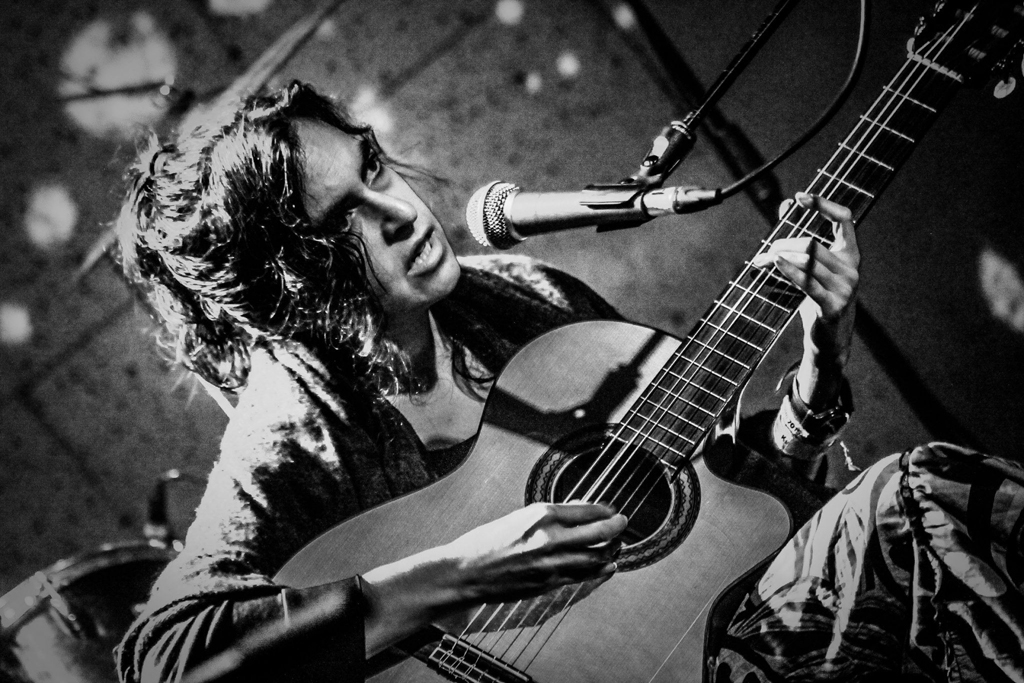 This year's Uma Obscura offers a unique and exciting concert with the Berlin-based American singer Dorothy Geller, a.k.a. Dora Bleu, in duo with the Greek guitarist and oud player Periklis "Peri" Tsoukalas, who is also among other things part of the Turkish psychedelic band Baba Zula .
The duo, which in 2018 released the album "Cloned from ash", creates a kind of hypnotic, hauntingly beautiful sonic world, where dark lyrics and meandering melodies are mixed with instrumental freeform passages in a way that's both atmospheric and dreamy, distorted and distressed.
__________________________
Årets Uma Obscura bjuder på en unik och spännande konsert med den i Berlin bosatta amerikanska sångerskan Dorothy Geller, alias Dora Bleu, i duo med grekiske gitarristen och oud-spelaren Periklis "Peri" Tsoukalas som bland annat ingår i det turkiska psykedeliabandet Baba Zula.
Tillsammans skapar duon, som 2018 släppte skivan "Cloned from ash", en slags hypnotisk, suggestivt vacker gränslandsmusik där mörka texter och slingrande melodier blandas med instrumentala friformsutsvävningar på ett sätt som känns såväl atmosfäriskt som drömskt, skevt och orosmättat.