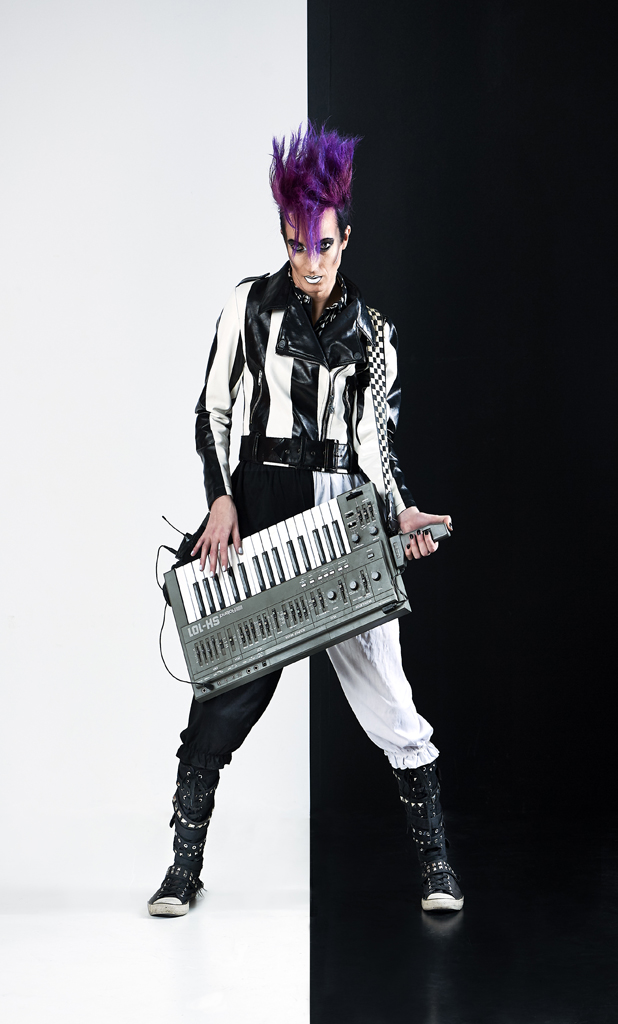 Ras Bolding returns to Uma Obscura! He is an artist from Odense, Denmark, and he roams in a musical no man's land somewhere in between synth, wave, goth, punk, electronica and 8-bit, now and then even incorporating elements from classical minimalism.
Bolding's concerts are visual as well as musical affairs, utilising neon lights and lasers, and he has performed in all kinds of places, from clubs to festivals, from hardcore SM parties to the holy halls of Danish culture: Hans Christian Andersen's House. For the Uma Obscura concert Bolding brings Marie Makaber on synth and extra vocals and Andreas Wandegren on synth and guitar.
Ras Bolding is also the founder of alternative club Klub Golem in Odense, he has done music journalism for Gaffa (and feels somewhat dubious about it), he has had more hair colours than your average manga and he will not be held responsible for the Stockholm Bloodbath.
___________________
Ras Bolding återvänder till Uma Obscura! Den danska musikern rör sig i ett musikaliskt ingenmansland någonstans mellan synth, wave, goth, punk, electronica och 8-bits-musik med inslag av klassisk minimalism.
Boldings konserter brukar vara såväl en musikalisk som visuell upplevelse, full av neonljus och lasrar. Han har framträtt på allehanda platser, allt från SM-fester till Danmarks mest prestigefyllda kultursal: H.C. Andersens House. Denna gång har han med sig Marie Makaber på synth och sång, samt Andreas Wandegren på synth och gitarr.
Ras Bolding är även grundare av Odenses alternativklubb Klub Golem och han har varit skribent för musiktidningen Gaffa, har haft fler hårfärger än vad du sett bland mangakaraktärer och han menar att han inte är skyldig till Stockholms blodbad (!).
www.rasbolding.com
www.facebook.com/rasboldingmusic
www.soundcloud.com/ras-bolding