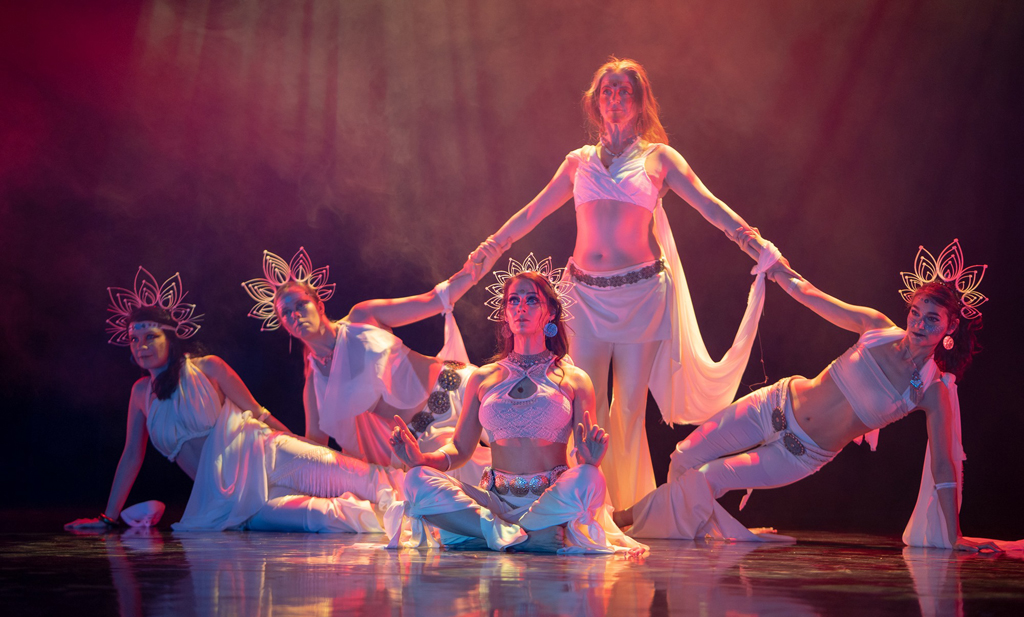 Misty Moon is an Umea-based dance group, exploring different styles of Tribal Fusion Bellydance. They have been a part of the Dance Obscura concept at Uma Obscura even since its predecessor Sunset Park Festival.
Their performances have been inspired by nature, Egyptian and Gothic mysticism, vikings, unicorns, etc., focusing on dramatic expression in both dance, music and costume.
Misty Moon's performance for this edition of Uma Obscura is a development of last year's performance, but with greater focus on the individual processes. Some elements are made in collaboration with other artists, including  Wargaspår and Mireneye.
The safe Unity
The need for Individuality
The wish for Acceptance
_______________________
Misty Moon är en Umeåbaserad dansgrupp som utforskar olika stilar inom Tribal Fusion Bellydance och som har varit en del av Uma Obscuras dansscen sedan start, liksom av dess föregångare Sunset Park Festival.
Deras uppträdanden har inspirerats av naturväsen, egyptisk och gotisk mystik, vikingar, enhörningar m.m., med fokus på dramatiskt uttryck i både dans, musik och kostym. Misty Moons nummer för detta Uma Obscura är en utveckling av förra årets föreställning, där större fokus ligger på de individuella processerna. Vissa element görs i samarbete med andra artister, bland annat  Wargaspår och Mireneye.
Den trygga Enhetligheten
Behovet av Individualitet
Önskan om Acceptans