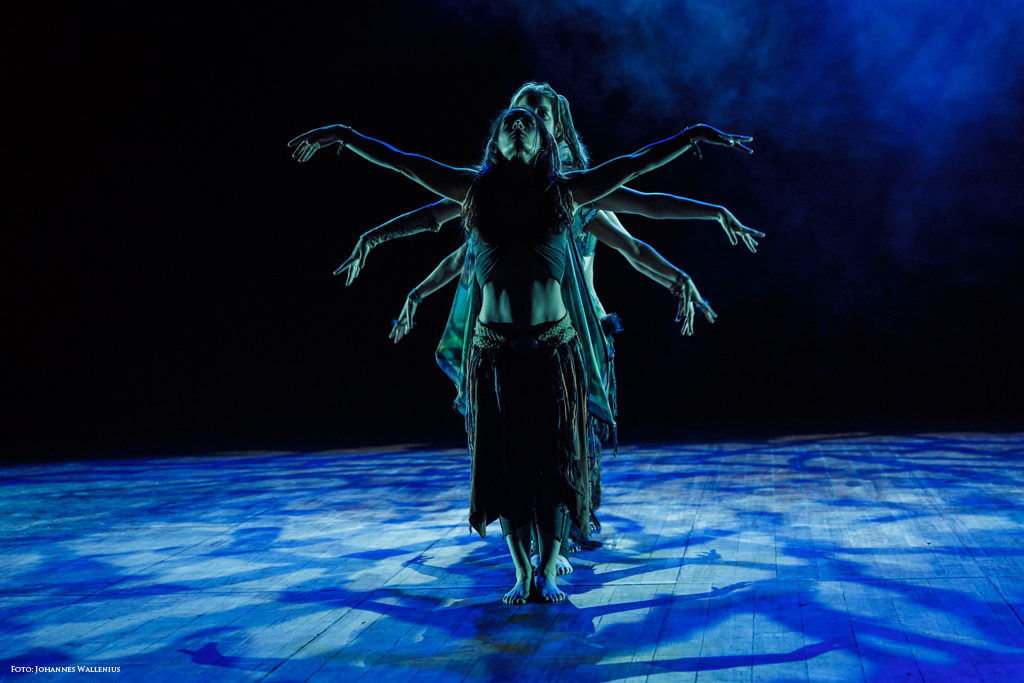 Find your inner unicorn!
Misty Moon is a dance group from Umeå ,Sweden. They are exploring different styles in tribal fusion belly dance and have been part of the Uma Obscura dance scene since its launch.
Their performances are inspired by nature, steampunk, gothic mysticism, vikings and the cabaret scene all wrapped up in dramatic expression in both dance, music and costumes. This year they challenge themselves by exploring imaginative unicorns, accompanying their dance with finger cymbals. The picture of the mythological romantic unicorn with magical abilities will be altered since the Misty Moon unicorns will go a little bit outside the frame and show their special personalities.
The performance is partly based on a choreography of Zoe Jakes, one of the major fusion dancers in the United States.
______________________________________________________________
Finn din inre enhörning!
Misty Moon är en Umeåbaserad dansgrupp som utforskar olika stilar inom tribal fusion bellydance och har varit en del av Uma Obscuras dansscen sedan start, liksom av dess föregångare Sunset Park Festival.
Deras uppträdanden har inspirerats av naturväsen, steampunk, gotisk mystik, vikingar, cabaret m.m. med fokus på dramatiskt uttryck i både dans, musik och kostym. I år utmanar dom sig själva genom att utforska den del av alternativkulturen som innefattar fantasifulla enhörningar och ackompanjerar dansen med fingercymbaler. Enhörningen är ett mytologiskt väsen med magiska förmågor och många romantiska övertoner men Misty Moons enhörningarna går lite utanför ramen och har sina speciella personligheter.
Föreställningen är delvis baserad på en koreografi av Zoe Jakes, en av de stora fusiondansöserna i USA.