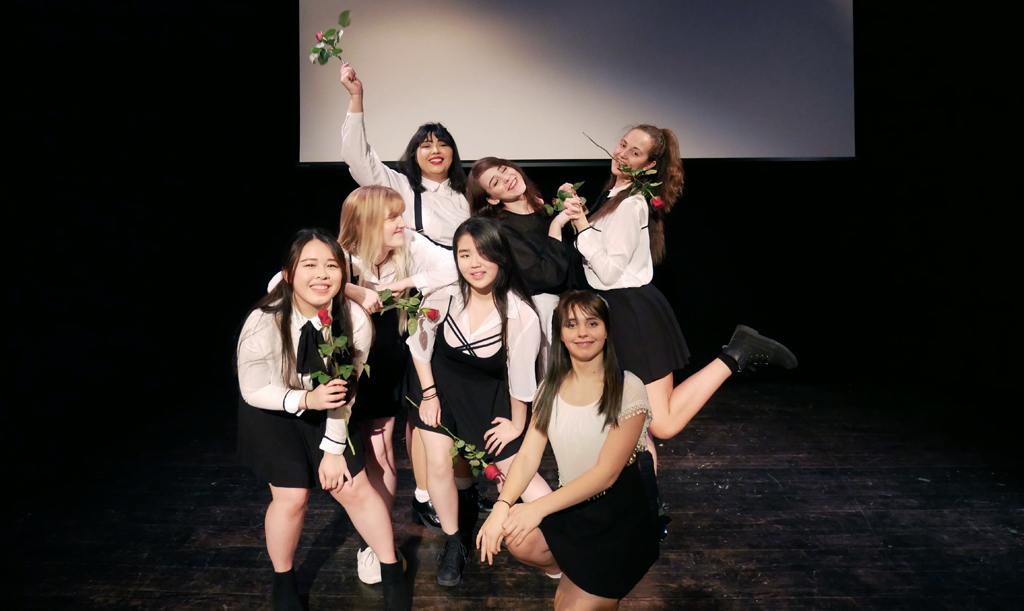 Ignite is a dance group made out of 7 members. The group started in November of 2016 when the founder, Linn, decided to gather a few friends to make a cover of a dance by the group Red Velvet. After that, Ignite continued with their newfound interest and have since that time performed at various events.
Ignite is part of the program Korean Wave at Uma Obscura.
Ignite är en dansgrupp på 7 medlemmar med basen i Göteborg. Gruppen startades i November 2016 när grundaren Linn samlade ihop ett par vänner för att lära sig en av gruppen Red Velvets danser. Efter det fortsatte Ignite med sitt nyfunna intresse och har sedan dess framträtt på diverse event.
Ignite är en del av programmet Korean Wave på Uma Obscura.
Presenteras i samarbete med Föreningen SNÖ, Kulturens och med stöd till Föreningen SNÖ från Region Västerbotten.