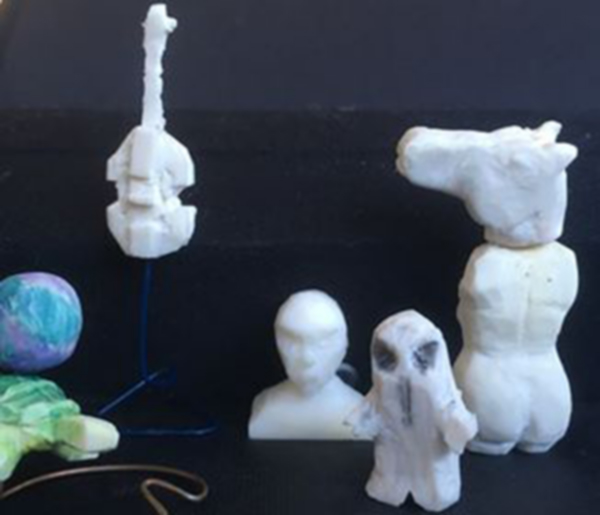 Sandra Mattsson is a sculptor who is working with an unusual material: erasers. It all started when she found a razor blade and used it to carve a snowman out of an eraser. Since then she has explored different themes and experimented with techniques and media to create fun and suggestive art.
______________________________________________
Har ni någonsin hört talas om suddskulpturer tidigare? Inte? Det är inte så konstigt. Såvitt suddskulptören Sandra Mattsson känner till är hon ensam i Sverige att arbeta med detta medium och en Google-sökning på "suddskulptur" visar inte någon annan som håller på med det. Den första skulpturen var en snögubbe som täljs fram med hjälp av ett rakblad. Därefter har Sandra experimenterat med olika motiv inom mediet tillsammans med färger och ståltråd för att skapa roliga och tankeväckande skulpturer och installationer.