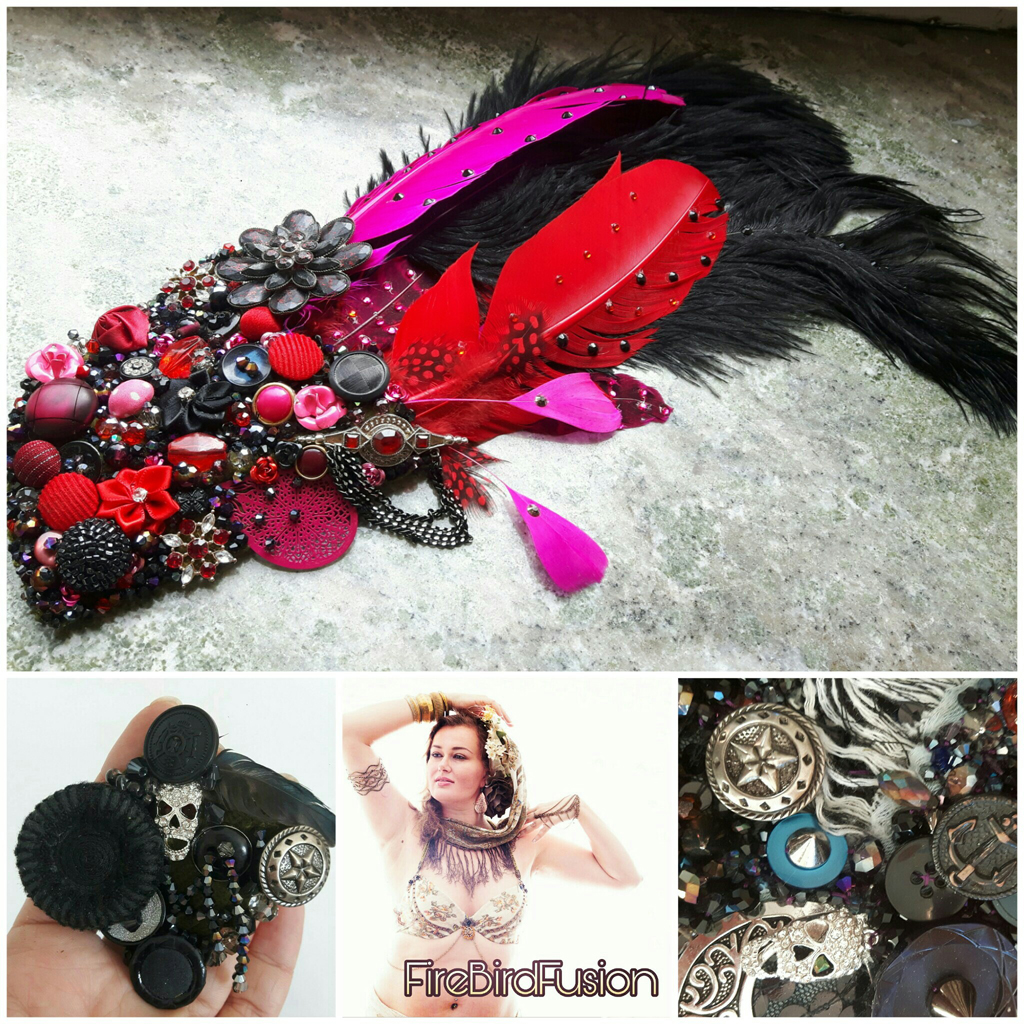 Viveka Gren is the creator who sees beauty in what others throw away, and transforms it into wearable art.
Under the name FireBirdFusion she creates clothes, jewelry and accessories for stage as well as for every day magical moments. All costumes and accessories are one of a kind, unique and tell stories and guard secrets for you to explore in the multitude of details.
On the Black Market you will find a selection of what FireBirdFusion has to offer, among other kimonos made out of vintage hand embroidered Indian fabrics, metal body chains, handmade porcelain necklaces and gorgeous hair adornments.
Later at night you can enjoy the premiére of her newest collection for fusion bellydance, the Birka Collection inspired by Scandinavian material and crafts. Prepare yourselves on a spectacular fashion show with dancers from both Norway and Sweden showing off the costumes in their right setting, in motion with the music.
____________________________________________
Viveka Gren är kreatören som ser skönheten i det som andra förkastat och utmanas av att förvandla det till bärbar konst.
Under namnet FireBirdFusion skapar hon kläder, accessoarer och smycken för scen så väl som vardagens magiska stunder. Alla dräkter och accessoarer är unika och bär på historier och hemligheter som väntar på att upptäckas i de många detaljerna.
Ni möter FireBirdFusion på Black Market där ni bl a kommer att finna handbroderade kimonos av återbrukat sarityg, fantastiska hårsmycken, handgjorda halsband av porslin och kroppskedjor av metall.
Senare på kvällen har ni chans att ta del av premiären för hennes nya kollektion Birka, inspirerad av skandinaviskt hantverk och material. Förbered er på en spektakulär modevisning av scendräkter för fusion bellydance, framför av dansare från både Norge och Sverige.