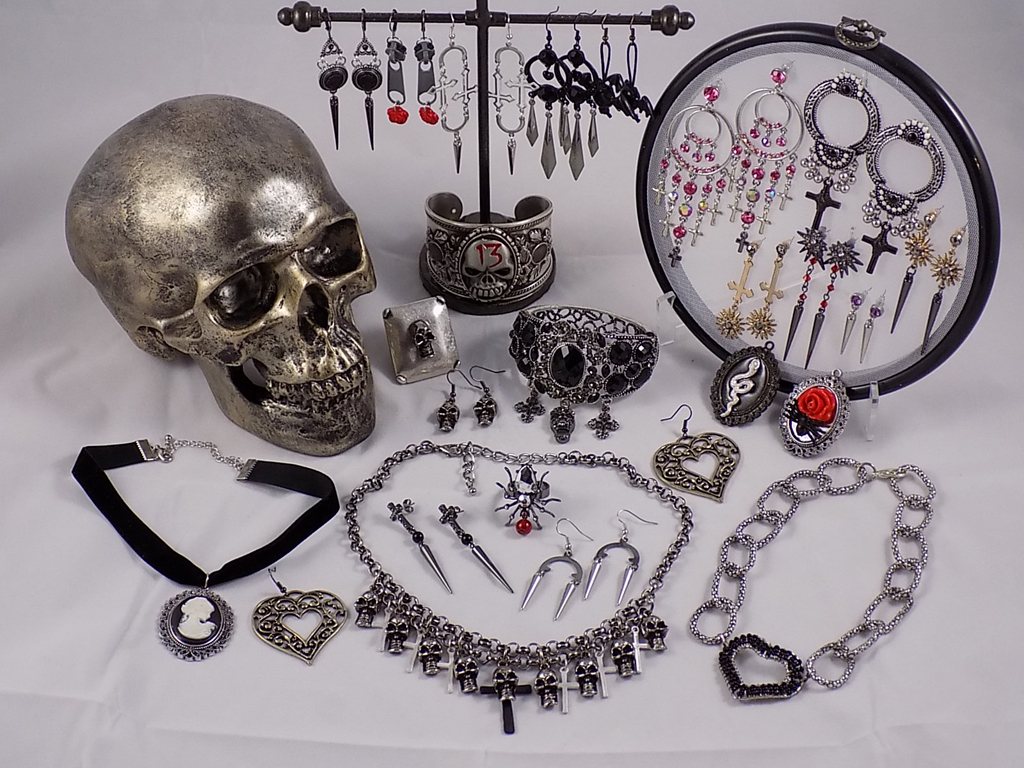 Sally Steampunkers returns this time with her multifaceted range of jewelry and clothes. Now, Steampunk will not be in focus. The attraction of different subcultural styles is hard to miss. Recycling, the ability to "upcycle", or turn it into new products has always followed as a red thread in the creative process.
This creator does not want to limit herself more than necessary and is therefore a writer, photographer, model and artist.
"Limiting is to deny itself in a way. You are worth your style that makes you feel good whether it's goth, punk or any other subcultural style."
________________________________________________________
Sally Steampunkers återvänder denna gång med hennes mångfacetterade utbud av smycken och kläder. Nu kommer inte steampunk stå i fokus. Attraktionen för olika subkulturella stilar är svår att missa. Återbruk, möjligheten att "upcycle", eller förvandla det till nya produkter har alltid följt med som en röd tråd i den kreativa processen.
Denna kreatör vill inte begränsa sig själv mer än nödvändigt och är därför skribent, fotograf, modell och konstnär. Att begränsa sig är att förneka sig själv på sätt och vis.
"Du är värd din stil som får dig att må bra oavsett om det är goth, punk eller någon annan subkulturell stil."