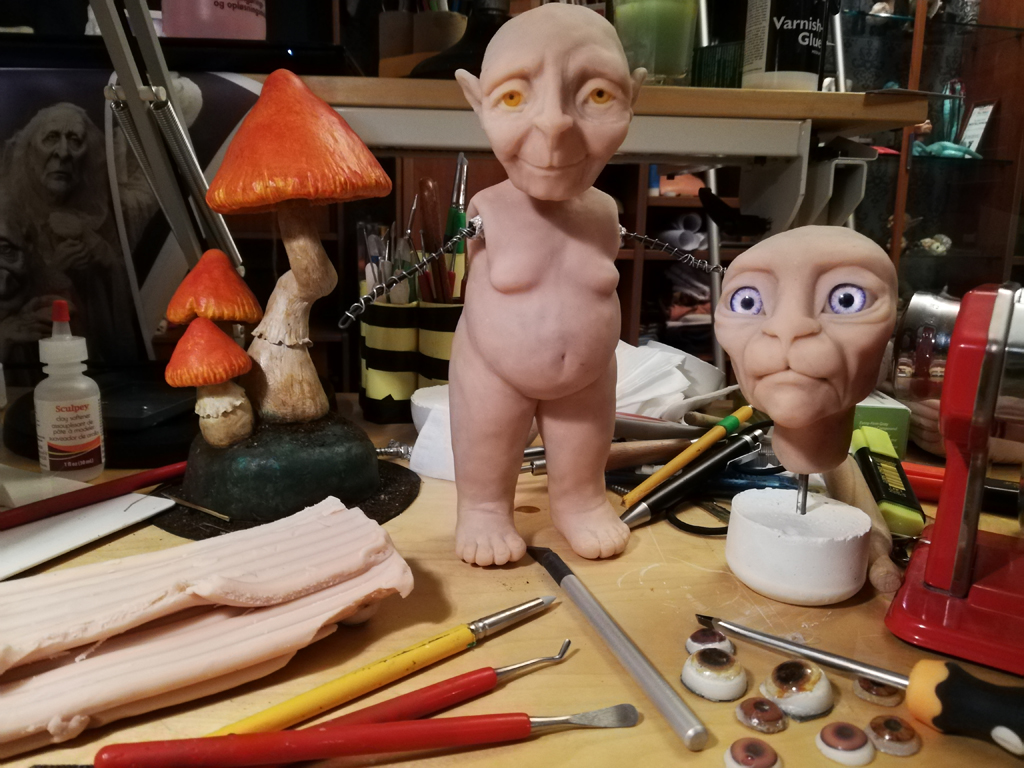 "My greatest inspiration of all time is and will always be my grandmother. When I was a kid she told me stories about gnomes, trolls, fairies and other creatures who hid in the forest. These stories of course scared the living shit out of me but has become the common theme throughout my life."
Emmalie´s interests for sculpting began 2017 when she got a package "Super Sculpey Clay". Since then she given life to the creatures she heard about as a child an also created new species.
***************
"Min största inspiration i livet är och kommer alltid att vara min mormor. När jag var liten så berättade hon historier om tomtar, troll, älvor och andra väsen som gömde sig i skogen. Detta skrämde självklart livet ur mig många gånger men har kommit till att bli en röd tråd i mitt liv."
Emmalie´s intresse för skulptering började 2017 när hon fick ett paket "Super Sculpey Clay". Sedan dess har hon gett liv åt de varelser som hon fick höra om som barn och även skapat egna nya varelser.