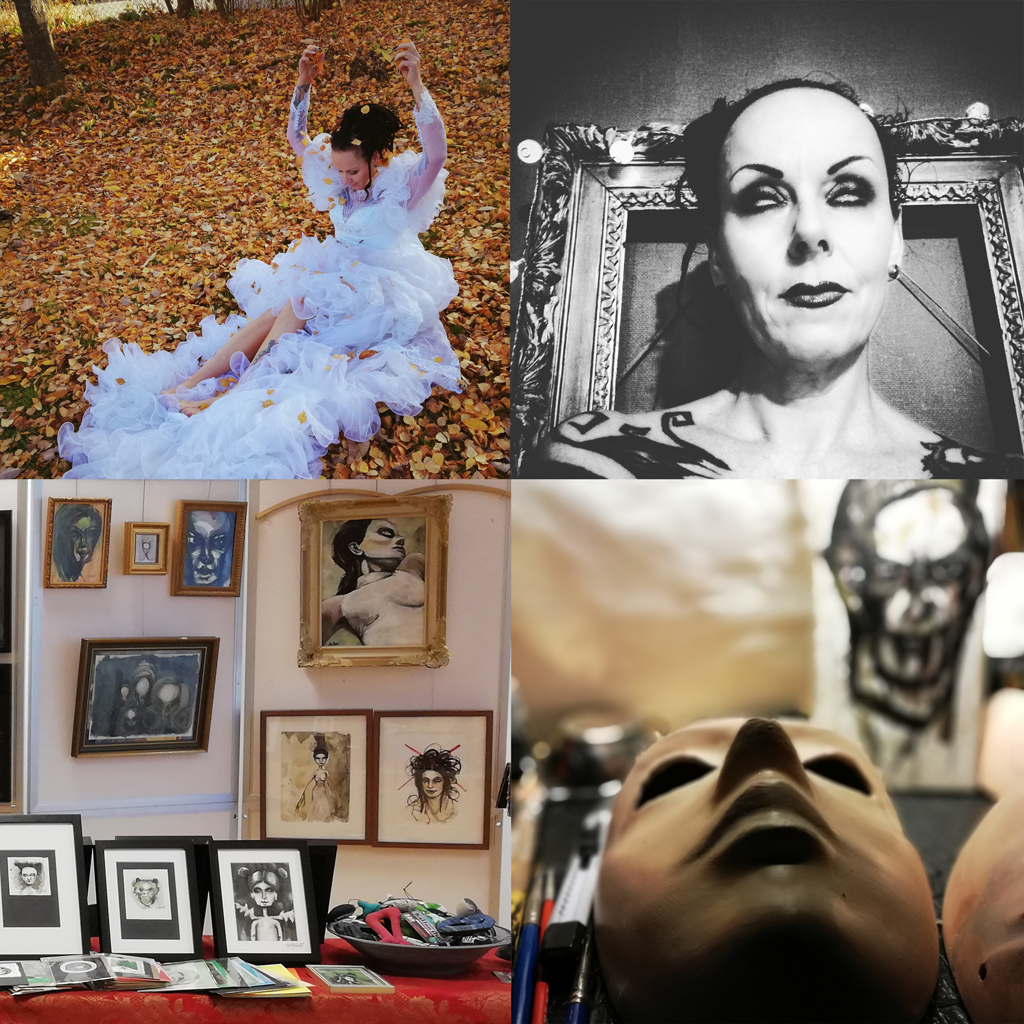 Marita Nilsson bor och verkar i Borlänge, Dalarna. Hon är artisten med två skapande alter egon: Gruv Marita och KattenOxo.
Gruv Marita målar. Blandar akvarell med guache. Hon kan inte riktigt sluta där, utan går oftast på med både akryl och tuschpennor.
KattenOxo skapar dockor. Använder alltid redan brukat material. Ingen docka blir den andra lik, de är alla unika. KattenOxo förvånar sig själv varje gång!
Marita Nilsson lives in Borlänge, Dalarna. She is the artist with two creating alter egos: Gruv Marita and KattenOxo.
Gruv Marita paints. She mixes aquarelle and guache but often does not stop there, she just continue with acrylic and markers.
KattenOxo creates dolls. She always makes them of already used materials. Every doll is unique. KattenOxo even suprises herself every time!
facebook.com/ KattenOxo
Instagram: KattenOxo